Toronto's Hospital for Sick Children boasts new research centre
by jclancy | January 9, 2015 11:00 am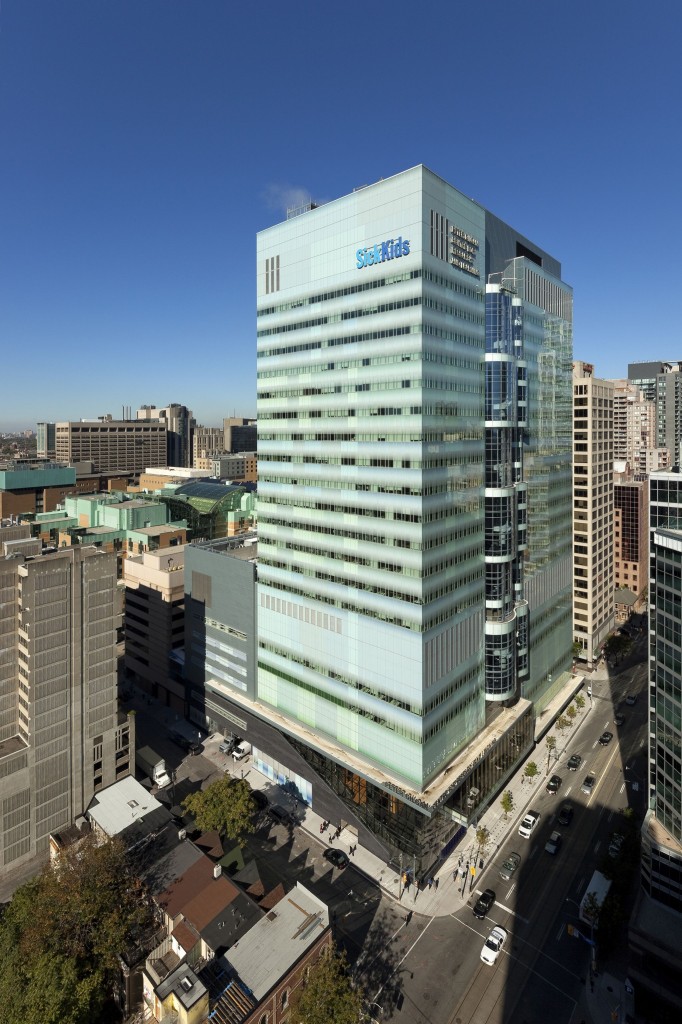 A new $400-million building for Toronto's Hospital for Sick Children (SickKids) not only serves to advance pediatric research, but also enables more efficient collaboration.
The Peter Gilgan Centre for Research and Learning at Toronto's Hospital for Sick Children (SickKids) brings together 2000 researchers and staff, previously dispersed throughout six buildings, under one roof. At 72,278 m2 (778,000 sf), the 21-storey laboratory is one of the largest child-health research towers in the world and among the biggest high-rise laboratories.
Situated on a dense urban site, the building was designed by Diamond Schmitt Architects. The state-of-the-art laboratory and learning facilities are designed to support the collaboration resulting in research findings and the critical links between discovery and application in the care of a sick child.
Features of the building include:
● 17 floors of lab space;
● learning concourse;
● administrative offices;
● lobby and retail space;
● 250-seat auditorium;
● break-out meeting rooms;
● conference rooms;
● public areas;
● two floors of below-grade parking; and
● street-level restaurants and retail space.
Approximately 4924 m2 (53,000 sf) of soffit panels—nearly 4500 in total—were used in the façade and to highlight the main entrance, providing a modern, welcoming appearance to visitors, patients, and staff.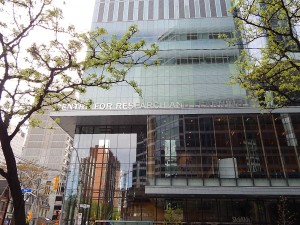 The specified zinc flat-lock material for the panels includes diamond, rectangular, and square tiles. They offer design flexibility as they can be installed vertically, horizontally, or diagonally in a range of sizes. Convex and concave geometries, as well as curvilinear surfaces, are equally attainable due to zinc's natural flexibility.
The project has been certified to Leadership in Energy and Environmental Design (LEED) Gold and provides a whole-building approach to sustainability in five key areas of human and environmental health: sustainable site development, water efficiency, energy efficiency, materials selection, and indoor environmental quality.
Sustainable elements of the project's design include access to natural daylighting for 90 per cent of the space. Low-emitting, local materials were used, as well as stormwater management technology and water-efficient landscaping.
Endnotes:
[Image]: http://www.constructioncanada.net/wp-content/uploads/2015/01/sick_kids_1_oct2013_71.jpg
[Image]: http://www.constructioncanada.net/wp-content/uploads/2015/01/sick_kids_2.jpg
Source URL: https://www.constructioncanada.net/torontos-hospital-for-sick-children-boasts-new-research-centre/
---