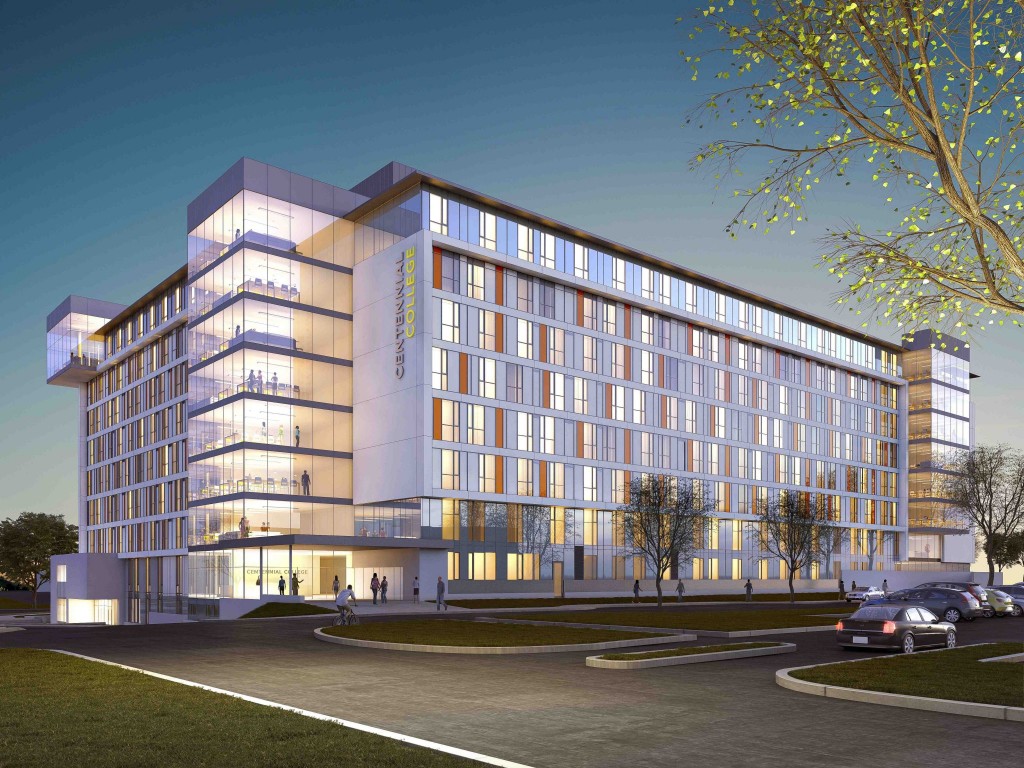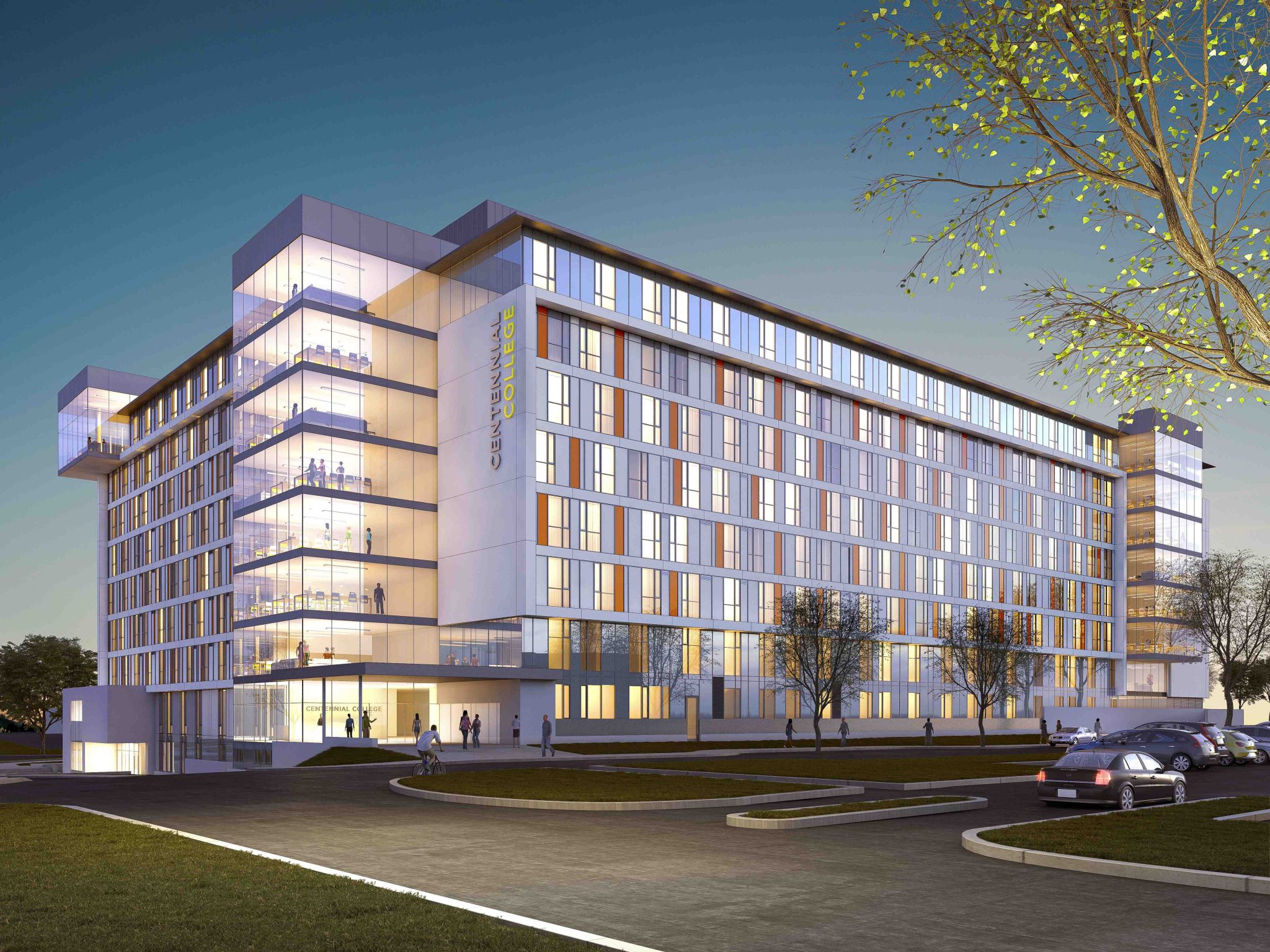 Last week, construction began on Centennial College's Residence and Culinary Arts Centre project.
Designed by Diamond Schmitt Architects and scheduled to open in September 2016, the centre will be home to the college's School of Hospitality, Tourism, and Culinary Arts. Additionally, the eight-storey building will house 740 students in residential units. On the ground floor, open views to the culinary arts program space will showcase seven kitchen labs, eight classrooms, and a teaching restaurant. On the top floor, there will be a conference and banquet centre able to accommodate 425 people.
The student residence portion of the project will be constructed around a courtyard garden with two- and four-bedroom suites, each with a bathroom and kitchen. Each floor will also include a lounge.
"This unusual combination of living and learning will create a lively crossroads, both as an entry point as well as a hub for the campus to engage students and the Scarborough community," said Donald Schmitt, Principal at Diamond Schmitt Architects. "Everything about this project is designed to capture 21st-century learning opportunities."
The 32,841-m2 (353,500-sf), $85-million, project is registered to earn Leadership in Energy and Environmental Design (LEED) Silver certification. Some of the sustainable design elements incorporated into the project include high-efficiency glazing, highly insulated walls and roofs, a vegetated roof, and water-saving elements.