Toronto requiring green roofs on industrial projects
October 19, 2011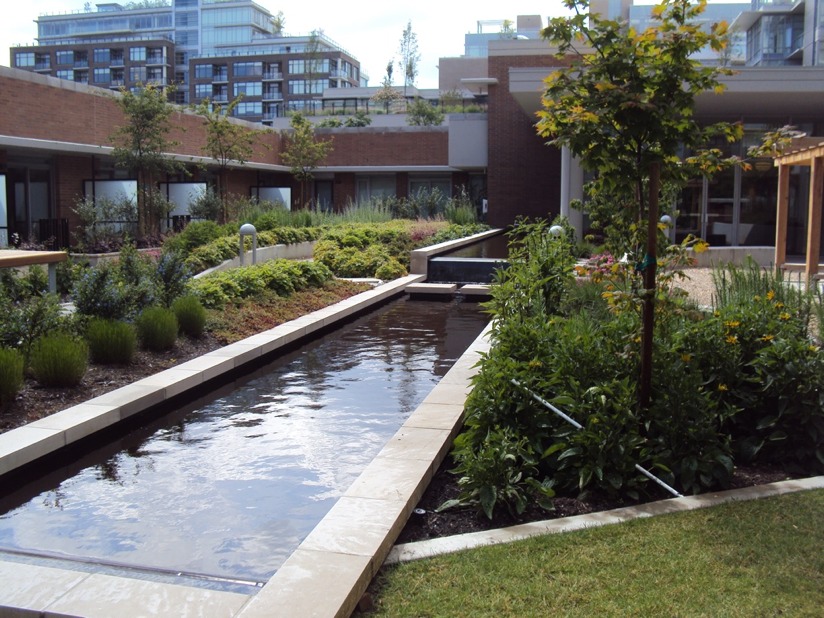 More than 113,300 m2 (1.2 million sf) of new green space has been planned for commercial, institutional, and multi-unit residential developments across Toronto due to the city's green roof bylaw—and that number is about to increase.
Paul Erlichman, membership co-ordinator for Green Roofs for Healthy Cities (GRHC), points out the bylaw required green roofs on projects with a minimum gross floor area of 2000 m2 (21,528 sf) as of January 31, 2010. Starting April 30, 2012, the bylaw will require green roofs on new industrial developments.
The benefits associated with the vegetated roofsroofs include:
• more than 125 full-time jobs related to manufacture, design, installation, and maintenance;
• reduction of more than 12,318 m3 (435,000 cf) of stormwater each year that pollutes rivers, lakes, and beaches;
• tangible reduction of the urban heat island (UHI) effect;
• annual energy savings of over 1.5 million kWh for building owners;
• esthetic improvements and new recreational opportunities on accessible green roofs; and
• preservation of biodiversity—particularly birds, bees, and other beneficial insects and plants.
"During the first full year of the bylaw, we have seen a five-fold increase in our labour force and a three-fold increase in production capacity and sales," said Kees Govers, LiveRoof Ontario president. "Toronto"s green roof bylaw has also brought about serious interest in green roofs from neighbouring municipalities such as Mississauga, Hamilton, Vaughan, and Richmond Hill."
Endnotes:
[Image]: http://www.constructioncanada.net/wp-content/uploads/2014/06/landscaping_IntRes_Millennium.jpg
Source URL: https://www.constructioncanada.net/toronto-requiring-green-roofs-on-industrial-projects/
---