Toronto architects win New Orleans passive house design competition
by mbuckstein | June 15, 2011 10:14 am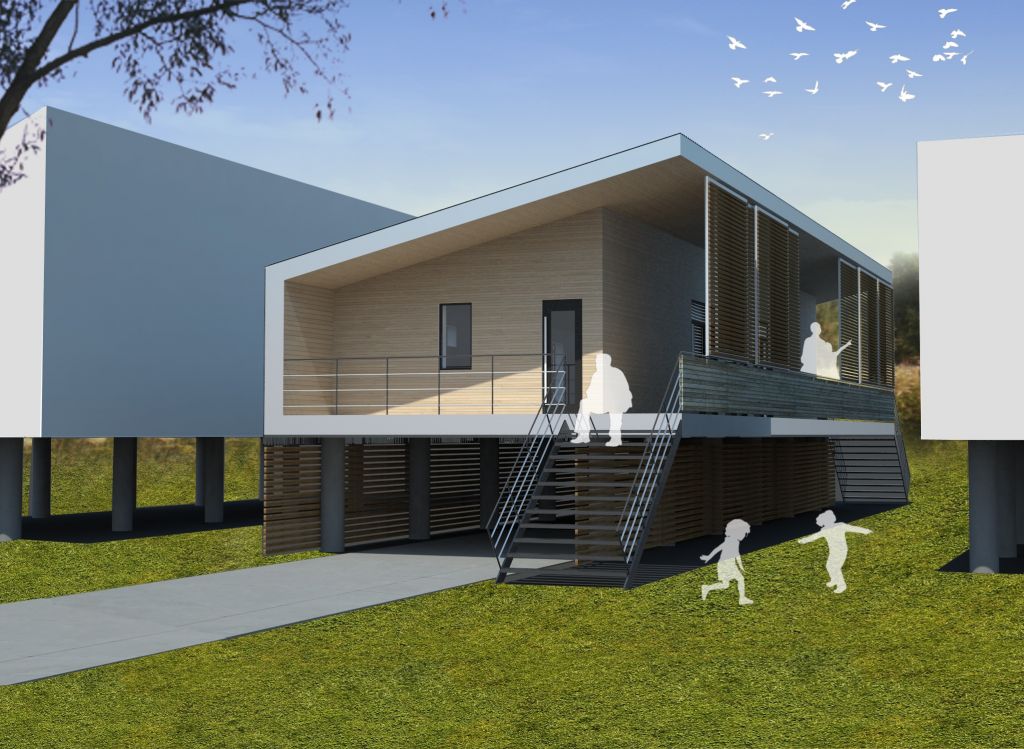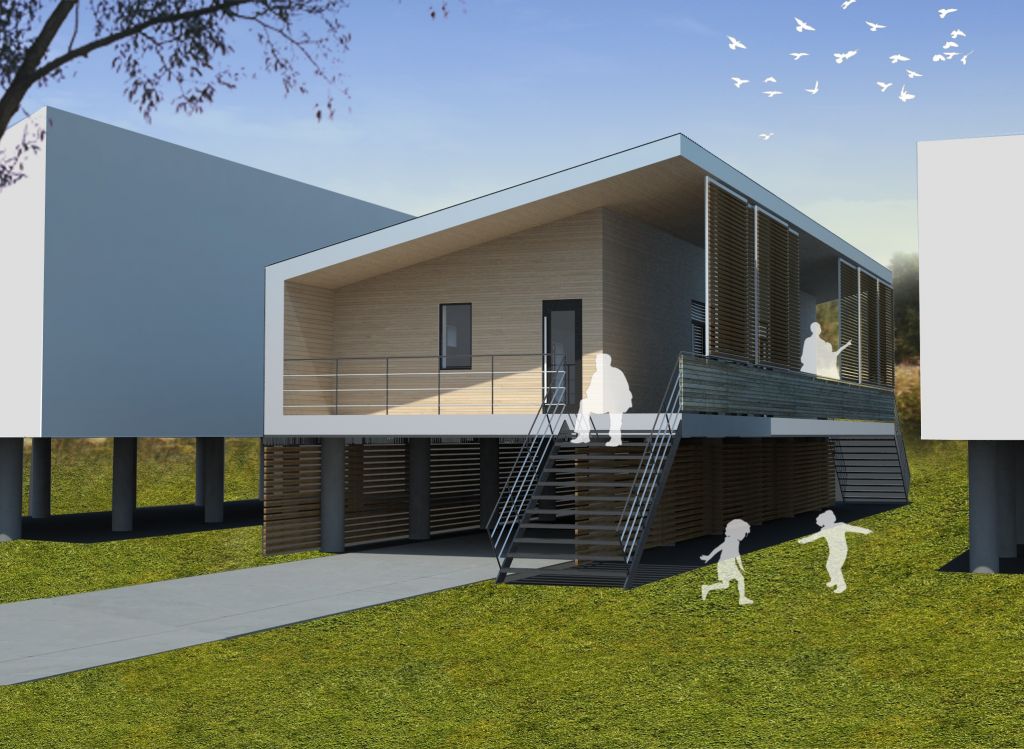 A Canadian firm—sustainable.TO Architecture + Building—has won an international competition to design a passive house for New Orleans.
The firm's "Low Cost, Low Energy House" was selected from 65 entries from around the world in the competition launched by website ArchDaily and online community DesignByMany.
"Winning this award is hugely exciting, confirming it is possible to design an affordable and sustainable house that is also attractive—no matter the climate—and validates our approach to design and construction," said Paul Dowsett, sustainable.TO principal.
The challenge for both students and professionals was to design a residence for hot, humid New Orleans, La., focusing on key components of the 2030 Challenge and the Passive House Standard. According to the Canadian Passive House Institute, this latter standard can result in buildings that achieve 80 to 90 per cent energy savings over conventional construction.
The house is 'shotgun-style,' meaning there are no hallways—occupants walk from one end of the house to the other by going through each room. Such designs are typically made from wood-framed construction with wood siding, and high ceilings and a lack of hallways allow for efficient cross-ventilation and cooling in each room.
The project features:
• airtight, thermal-bridge-free insulated envelope combined with passive shading in the summer and solar heat gains in winter;
• concrete floor topping for thermal mass to radiate the heat into the space as required;
• highly reflective Galvalume wall and roof claddings;
• balanced energy recovery ventilation system; and
• split-zoned high-efficiency heating and cooling units with an ultra high-efficiency on-demand water heater and supplemental radiant floor heating.
In accordance with post-Hurricane Katrina building codes, guidelines, and best practices, the house is raised 2 m (7 ft) above grade, securing its safety during flooding. The strategy also provides shaded parking, storage, and outdoor living spaces.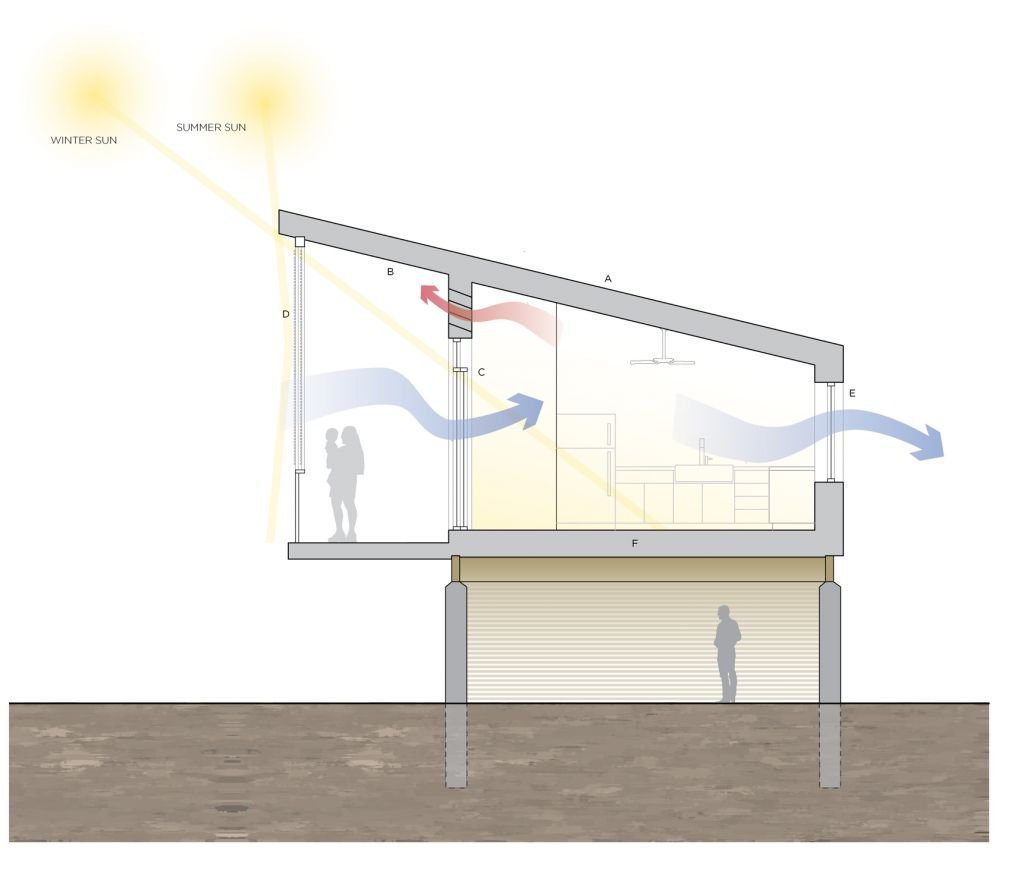 Endnotes:
[Image]: http://www.constructioncanada.net/wp-content/uploads/2014/06/sustainable.TO-Passive-House-exterior2.jpg
[Image]: http://www.constructioncanada.net/wp-content/uploads/2014/06/short-section-01-copy.jpg
Source URL: https://www.constructioncanada.net/toronto-architects-win-new-orleans-passive-house-design-competition/
---