Tools in the market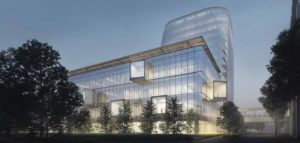 Numerous tools and resources are available to the design community to guide design choices, including:
Architecture 2030 offers the 'Carbon Smart Materials Palette,' which is a guideline offering options for reducing emissions (it can be utilized when conducting an LCA and evaluating EPDs);
Architecture 2030 also has the 'EPD Quicksheet' to simplify the review and evaluation of EPDs; and
the Carbon Leadership Forum offers the 'Life Cycle Assessment of Buildings: A Practice Guide,' a guideline meant to assist the design community with understanding the purpose of an LCA and how to conduct one.
The design and construction industry can take the lead and facilitate market transformation. Additionally, clients can utilize LCAs to benchmark the sustainability performance and carbon footprint across their building portfolio, and identify areas of improvement.
The design and construction industry has an opportunity to holistically design buildings to reduce the impact of climate change by advocating for greater transparency in the embodied carbon data of building materials/products, incorporating sustainable design solutions with reduced embodied carbon, and establish embodied carbon as a primary design consideration as opposed to a secondary thought.
Case study
Designing for embodied carbon was a consideration in the University of Calgary – MacKimmie Complex and Professional Faculties Redevelopment project. It is also registered as a pilot project with the CaGBC Zero Carbon Building Program. During the schematic design phase, the consultant with participation and guidance from the owner's representative conducted a facility assessment of the existing structure to determine opportunities for sustainable building repurposing. The evaluation included determining the inherent monetary value of the existing structure as well as the embodied energy of extraction of raw materials, transportation, construction of a new building, and demolition and disposal of the existing structure. A key consideration for calculating the embodied energy was to identify the regional and international differences in the measurement of embodied energy for material types—for example, reinforced concrete differs based on region, source/extraction methods of raw materials, energy sources, electrical production, and transportation. Once the assessment was completed it was determined retaining a significant portion of the structure allowed for a reduction in the embodied energy that would have been generated from a traditional design approach of demolishing the existing structure and constructing a new one.
Through an integrated design process the main project participants had contributed to identifying sustainable strategies to address embodied carbon. Products were evaluated on its anticipated service life and opportunities for optimizing the design.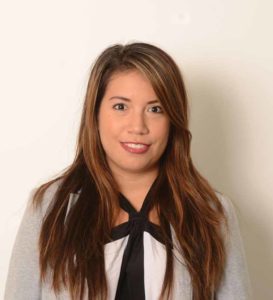 Stephanie Fargas is a specification writer for the Calgary office of Dialog with eight years of experience in a variety of project typologies. She works with Dialog's specifications team developing project specs, conducting sustainable product research, and liaisoning between consultants. She leads the research and development of specifications for Dialog's first Living Building Challenge (LBC) certification and the Leadership in Energy and Environmental Design (LEED) Platinum project, Bill Fisch Forest Stewardship and Education Centre in Ontario. Fargas can be reached at sfargas@dialogdesign.ca.