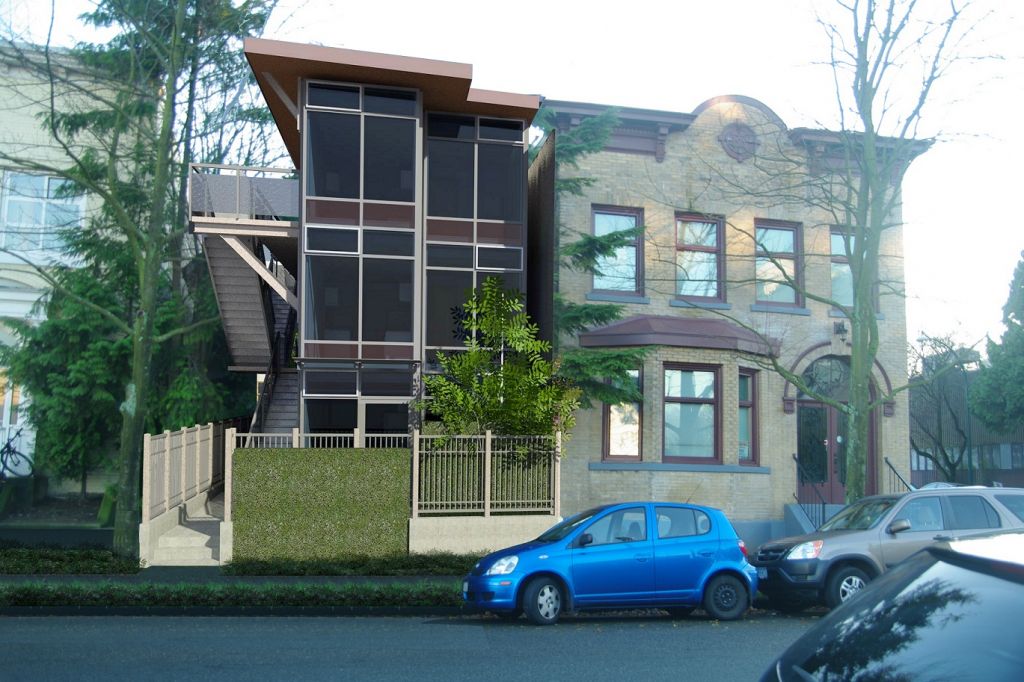 In the first project of its kind in Canada, 12 shipping containers are being converted into affordable housing units for women in Vancouver's Downtown Eastside.
BC Hydro and housing company McQuarters donated two units each, while the remaining eight were purchased by Atira Women's Resource Society, the organization behind the project. Once complete, each 30-m2 (320-sf) fully insulated and drywalled container will include a laundry area, bathroom, and kitchen. Additionally, the front and back of the structures will be fitted with windows for natural daylighting.
Janice Abbott, Atira's executive director, explained the decision to use shipping containers was based on cost effectiveness, sustainability, and opportunity.
"We had an infill lot immediately adjacent to a single-room occupancy hotel we had just renovated, and we weren't sure what to do with it," she told Construction Canada Online. "We made a purposeful decision to use decommissioned/used shipping containers for environmental reasons—we wanted to reuse something that would otherwise have been left to rust in a scrap yard or possibly recycled, which uses energy/costs money."
The organization plans to see the development completed by April, and the dozen units will rent for approximately $375 per month. The nature of the project allows for quicker construction time. It will not be the last container development for Atira.
"We are planning our second project, which will be bigger and more sophisticated, and where we hope the larger scale will incur greater cost efficiencies," said Abbott. "There is an opportunity here to offer people safe, affordable housing faster."