The single-ply skinny on EPDM
by mdoyle | May 23, 2014 4:07 pm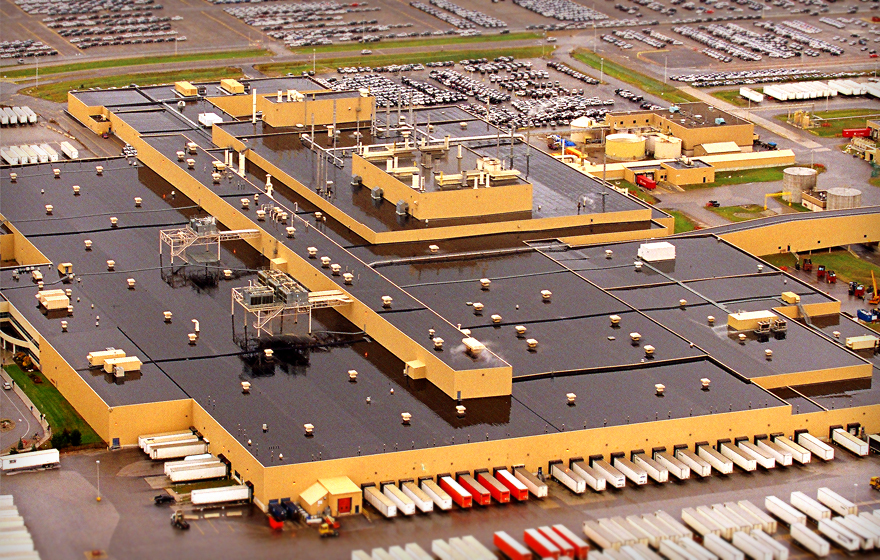 With evolving building codes, changing weather patterns, and emerging sustainability needs, demands on commercial roofing installations are ever-changing. The same is true for the debates centring on which materials and assemblies prove most reliable.
Single-ply roofing membranes have become a popular choice for projects seeking to meet affordability, waterproofing, ozone resistance, and thermal shock durability needs. These flexible sheets of compounded synthetic materials are manufactured in strict, quality-controlled environments, according to the Single Ply Roofing Industry (SPRI).
The three major single-ply membrane categories include thermosets, modified bitumens, and thermoplastics. Among them, thermosets—compounded from rubber polymers—are the most common. Within the category, ethylene propylene diene monomer (EPDM) is one of the most prevalent, fastest-growing options for low-slope commercial and industrial roofs, both in retrofit and new construction projects.
Material advantages
EPDM is a versatile material that can perform well in various environments. In a cold, northern climate like Canada, black EPDM roofing can help snow melt at a faster rate than alternative roofing products. This helps improve overall building performance and efficiency by reducing the weight on the rooftop. Conversely, in warmer, southern climates, white EPDM options offer reflectivity benefits. Not only does white EPDM reflect the heat in warm months, but it also prevents condensation buildup due to freeze-thaw cycles in the winter.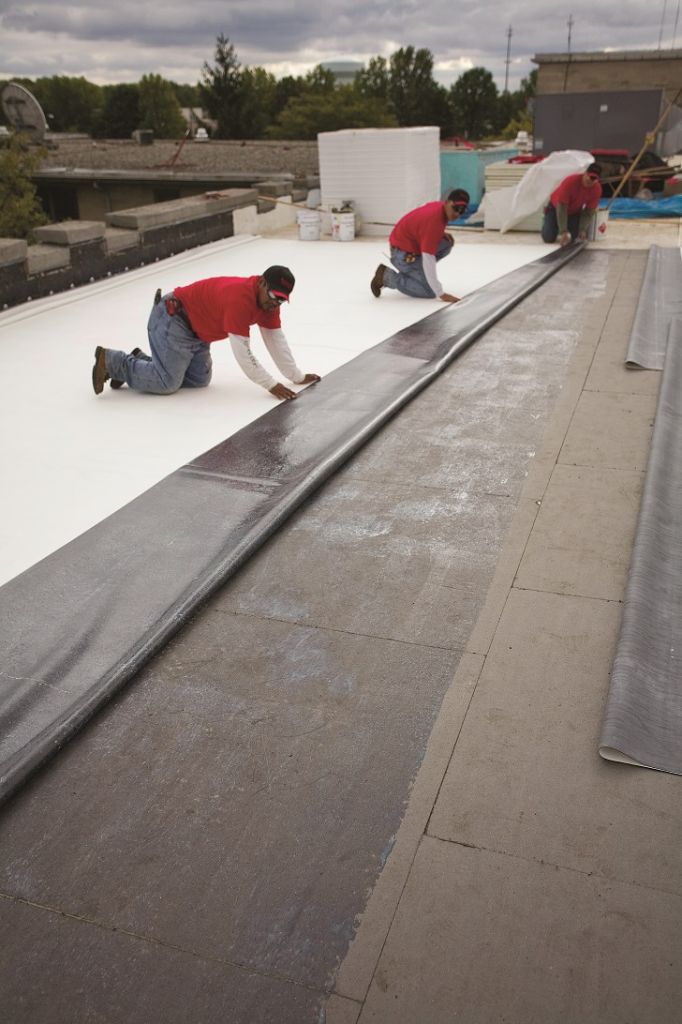 EPDM can last more than 40 years, thanks to high resistance to ultraviolet (UV) radiation, ozone, harsh temperatures, and, ultimately, aging, according to the EPDM Roofing Association (ERA). Additionally, the material has high flexibility; it elongates more than 300 percent to accommodate building movements in climates worldwide. It has a proven performance in Canadian winters of -45 C (-49 F), as well as in a tropical Madagascar climate of 45 C (113 F).
ERA points to the elongation and low temperature flexibility of the membranes as qualities making the roofs successful in varying climate conditions and guarding against expansion, contraction, ponding, moisture, and thermal shock. Its resistance to moisture absorption allows the material to be installed in assemblies with lesser slope than other single-plies while still being tolerable to incidental ponding and deflection. Unlike built-up roofing (BUR), EPDM membranes do not contain organic material that can decay as the result of moisture caused by condensation or leaks.
Beyond traditional roofs, EPDM is used for various other waterproofing applications, including water management, water reservoirs, geomembranes, landscape features (e.g. decorative ponds), and through-wall flashings for wall applications.
The material also frequently means a rapid and easy installation. Large panels are installed using primers and self-adhesive products—no flames or electricity are required. Since little maintenance is needed, EPDM membranes also have low lifecycle costs over their decades-long service life.
EPDM is made up of an inert material with limited environmental impact during manufacturing, installation, and use; the membrane is also fully recyclable. Indeed, its low environmental impact may be its most alluring perk. The Whole Building Design Guide (WBDG)[3], a program of the U.S. National Institute of Building Sciences (NIBS), ranks EPDM as a top low-impact membrane that "enjoys the largest market share of the single-plies in service in North America."
Further, the recent Transparency Market Research report, "Green Building Materials Market: Global Industry Analysis, Size, Share, Growth, Trends, and Forecast: 2013 – 2019,"[4] notes the green building materials industry yielded more than $106 billion in revenue in 2012. That value is forecasted to exceed $234 billion by 2019.
Vegetative roofing
Another reason for the increase of EPDM in commercial roof assemblies involves its connection with vegetative roofing. The material is ideal for those applications, thanks in part to root penetration resistance. Major educational institutions and government buildings in Canada are continuing to install vegetative systems.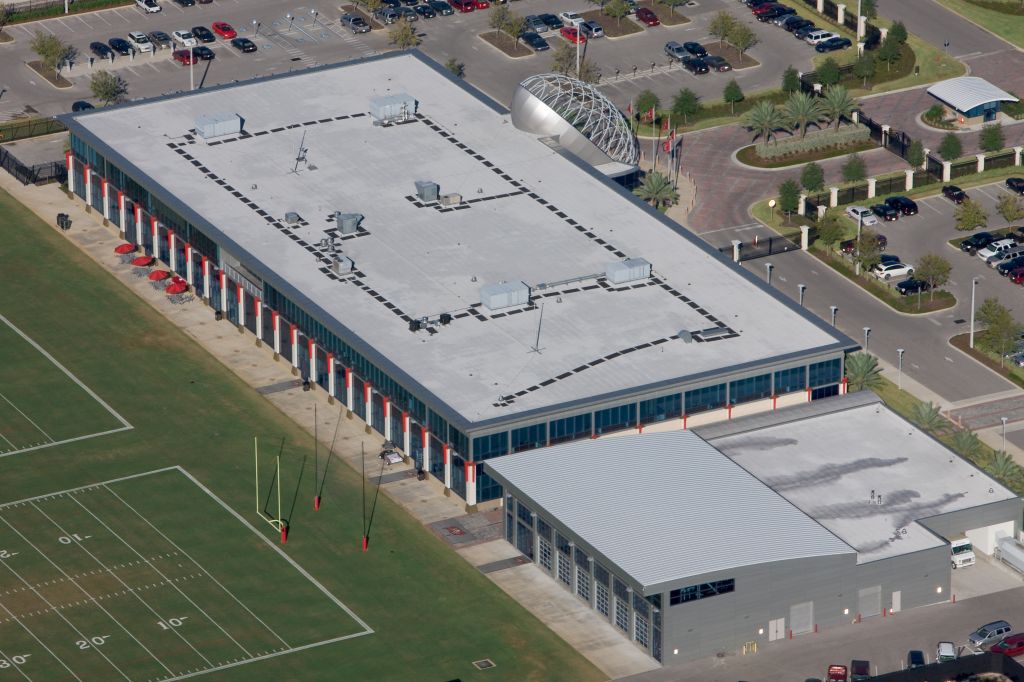 Toronto was the first major city in North America to govern the construction of green roofs on new development, according to the municipality's website. The bylaw[6]—requiring green roofs based on the type of development, year of construction, and gross floor area—was adopted by Toronto City Council in May 2009 under the authority of Section 108 of the City of Toronto Act. It applies to new building permit applications for commercial and institutional development made after January 31, 2010 and began applying to new industrial development in April 2012.
Vegetative roof systems have been shown to improve energy and water efficiency and enhance water quality. The systems intercept solar radiation and cool structures during the summer; annual stormwater runoff (and pollutants in the effluent) is also reduced.
Conclusion
There is no doubt the latest generation of roofing options continues to flex and elongate, just like EPDM installations. Architects, specifiers, and commercial building product manufacturers can have conflicting goals over high-performance building materials, environmental product declarations, and health product declarations. It is, therefore, imperative for industry professionals to work collaboratively on achieving goals, increasing transparency and tackling challenges.
With arguments for and against virtually all types of roofing installations, writing off one over another requires sound research. Above all, one must consider the long-term needs and forecast of the specific project.
Since sheets are often available in widths of up to 15 m (50 ft) and lengths of up to around 60 m (200 ft), EPDM membranes may not be economical to install on small-scale projects. Larger roofing projects with few penetrations such as office buildings, distribution warehouses, hospitals, and schools are among the most suitable fits.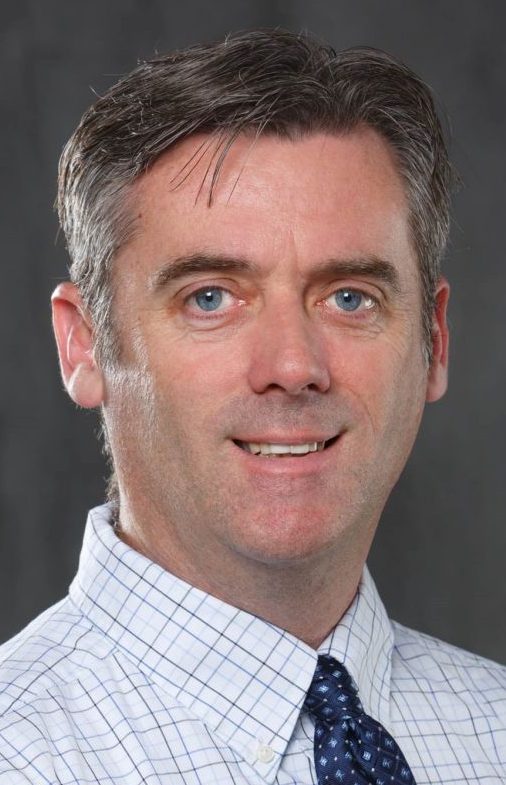 [7]Jim Flickinger is Firestone Building Products' EPDM product manager. His role entails focusing on all aspects of the EPDM process, from product development and customer relations to market positioning and other similar responsibilities. Flickinger also directs cross-functional coordination across the EPDM business units relating to product manufacturing, forecasting, supply chain, sales, quality, and marketing. He can be reached at flickingerjames@firestonebp.com[8].
Endnotes:
[Image]: http://www.constructioncanada.net/wp-content/uploads/2014/06/Honda-Plant-Alliston-ON-Canada.jpg
[Image]: http://www.constructioncanada.net/wp-content/uploads/2014/06/EcoWhite-EPDM-Platinum-Membrane-3.jpg
Whole Building Design Guide (WBDG): http://www.wbdg.org/design/env_roofing.php
"Green Building Materials Market: Global Industry Analysis, Size, Share, Growth, Trends, and Forecast: 2013 – 2019,": http://www.transparencymarketresearch.com/green-building-materials.html
[Image]: http://www.constructioncanada.net/wp-content/uploads/2014/05/Construction-Specifier_FSBP-EPDM-on-Asphalt-Roof-Bucs-Training-Fac.jpg
bylaw: http://www1.toronto.ca/wps/portal/contentonly?vgnextoid=83520621f3161410VgnVCM10000071d60f89RCRD&vgnextchannel=3a7a036318061410VgnVCM10000071d60f89RCRD
[Image]: http://www.constructioncanada.net/wp-content/uploads/2014/06/Jim-Flickinger.jpg
flickingerjames@firestonebp.com: mailto:flickingerjames@firestonebp.com
Source URL: https://www.constructioncanada.net/the-single-ply-skinny-on-epdm/
---