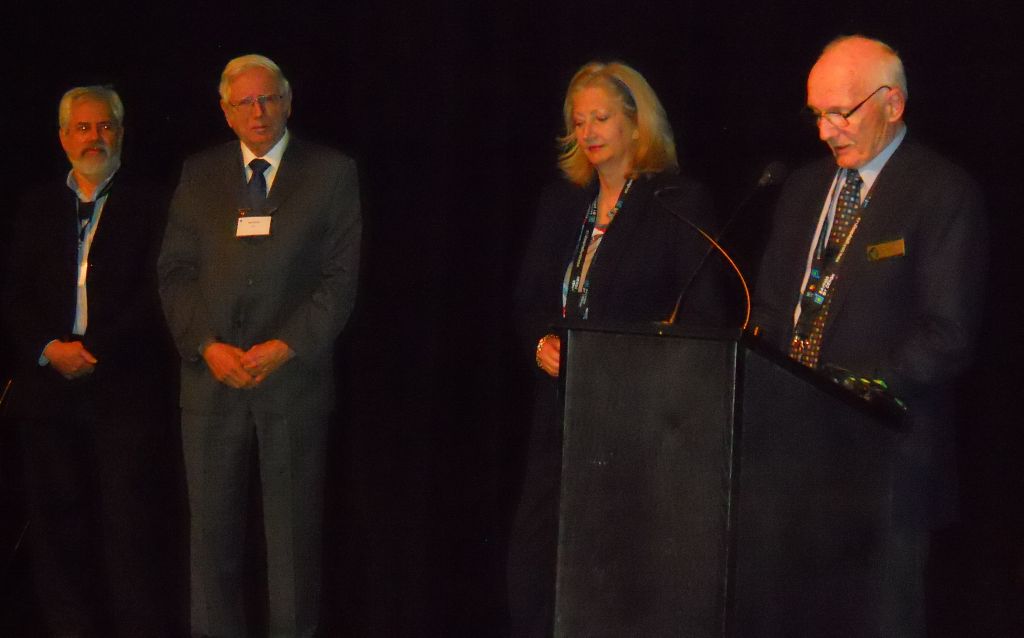 Three Canadians were honoured with Lifetime Achievement Awards at the 2013 Green Building Festival for their work in creating a sustainable building environment.
Presented by Sustainable Buildings Canada (SBC), winners are recognized for their contributions to development, building efficiency, and design leadership.
"The annual Lifetime Achievement Awards recipients are given to individuals that exemplify the very best in both a professional and personal commitment to environmental sustainability," SBC's executive director Michael Singleton toldConstruction Canada Online.
This year's winners are:
Vicky J. Sharpe, CEO of Sustainable Development Technology Canada—a government initiative helping to develop and commercialize clean technologies;
Harold Orr, expert on retrofitting for energy conservation, and part of the Passive House and net-zero movements; and
Mario W. Kani, consultant on ecological, economic, and social sustainability for the built environment for more than three decades.
"These three individuals have been involved in the environmental sector for many years and have influenced the nature of the marketplace by advocating and advancing leading edge technologies," said Singleton. "Whether it be Orr's design of advanced energy-efficient housing designs, Kani's unique design engineering for sustainable buildings, or Sharpe's significant influence in the rate of adoption of clean technologies, they have left a lasting legacy that Canadians will benefit from far into the future."