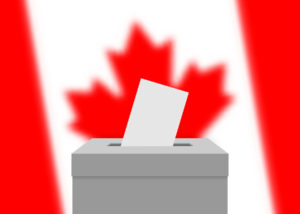 Sustainable building and design is the most important issue for our readers in the upcoming federal election. Nearly 70 per cent of respondents to a survey conducted by Construction Canada earlier this month felt climate change is the priority.
"As building and infrastructure professionals, we deal in permanence. Why do we want to do anything other than contribute to an improved, rather than be a cause of an increasingly degraded, planet?" a reader said.
This sentiment was echoed by a majority of the respondents, as can be gleaned from the responses compiled below:
"Sustainable building and design is the most important issue because it can reduce carbon dioxide [CO2] foot print significantly, if it is properly done. Solar panels, battery to store electricity and plug for electric cars, are the minimum that every building or house should have. Study to determine tall building sustainability should be considered to determine maximum floor and other minimum requests. Any building design should be governed to provide the best sustainable design."
"Addressing human caused climate change is the most important issue. It affects all aspects of our lives and thousands of lives have already been taken away. Mitigation by moving away from fossil fuels across all sectors beyond buildings such as transportation and agriculture will be needed."
At 60 per cent, low-cost housing solutions and infrastructure spending/investments (54 per cent) were the second and third issues closest to our readers.
As a reader said, "We must retrofit our buildings and homes, and those retrofits have to be affordable for everyone. We also need to invest in new affordable and sustainable housing, with concomitant social supports, so that no-one in Canada remains homeless or lives at risk of becoming homelessness."
"We are in an infrastructure deficit and in a low-interest rate environment, and where the general economy is (especially in Alberta) addressing the infrastructure deficit now makes sense," opined another reader.