Sustainable bank branch design revealed
November 6, 2013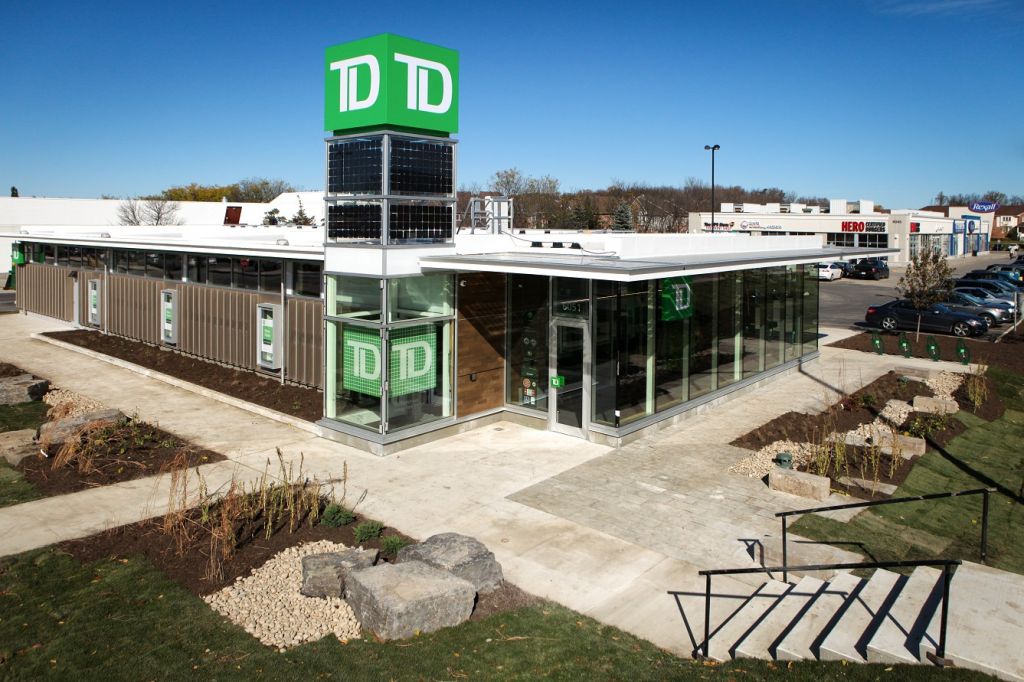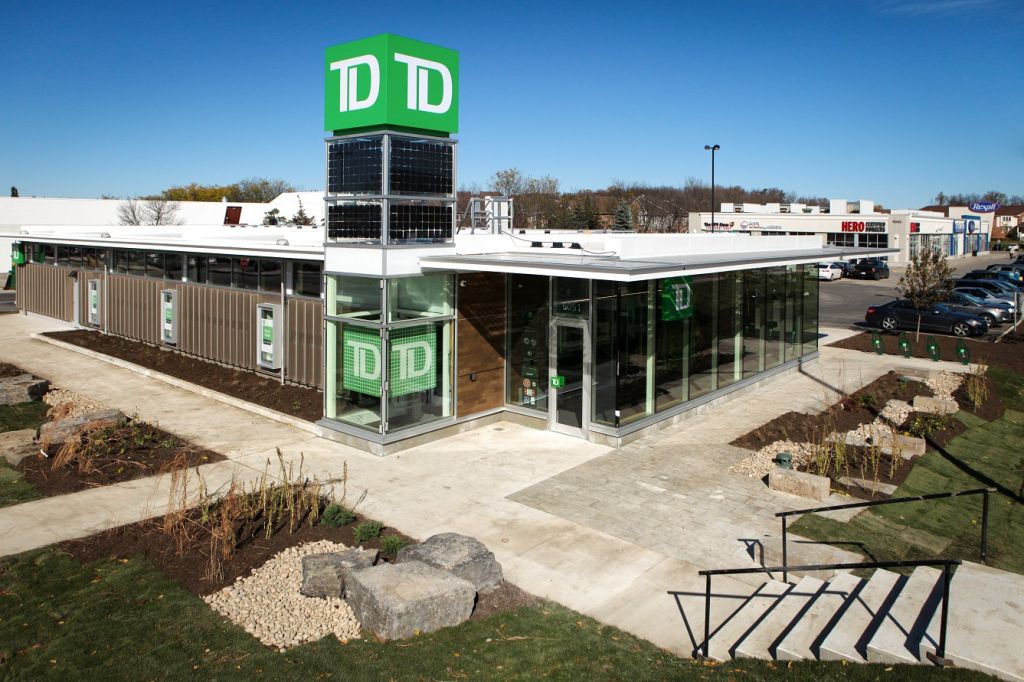 A new environmentally focused design for Toronto Dominion (TD) Bank branches has been made public.
The first branch with the sustainable design elements opened in Mississauga, Ont. The 488-m2 (5252-sf) facility is targeting Leadership in Energy and Environmental Design (LEED) Gold certification. The design features solar panels, low-energy lighting controlled by sensors and timers, and a geothermal heating and cooling system.
The building's interior is a flexible open-concept design with walls and fixtures able to move depending on the bank's needs. Traditional office space also has been replaced with customer engagement areas.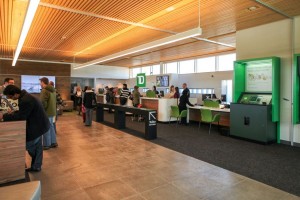 Various elements of the design incorporate responsibly-sourced wood from Canadian Standards Association (CSA)-certified managed forests, including:
nail-laminated timber (NLT) roof, which also functions as the ceiling;
a feature virgin pine wood wall locally purchased;
board used for 'bar' and 'pod' features engineered from reclaimed wood from deconstructed buildings.
All materials, finishes, and furnishings contain low-to-no volatile organic compounds (VOCs) and the facility is surrounded in glazing to allow for natural daylighting.
"The new concept branch is designed with our customers, employees, and the environment at the core," TD Bank Group's Scott Hite told Construction Canada Online. "The new prototype brings together innovative practices in sustainability, technology, and design so we can adapt to the evolving needs of the community and grow with it."
There are more than 100 TD Bank locations certified as LEED Gold or Platinum across North America. Moving forward, the new Mississauga branch will be used as the pilot design for renovation standards.
Endnotes:
[Image]: http://www.constructioncanada.net/wp-content/uploads/2014/06/TD-Branch_5.jpg
[Image]: http://www.constructioncanada.net/wp-content/uploads/2014/06/TD-Branch_2.jpg
Source URL: https://www.constructioncanada.net/sustainable-bank-branch-design-revealed/
---