Submissions open for 6th annual Architecture MasterPrize
by sadia_badhon | May 5, 2021 6:47 am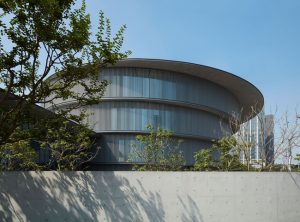 Submissions for the 6th edition of the Architecture MasterPrize[2] (AMP) are now open. The AMP 2021 entries will celebrate the best architectural design, landscape architecture, interior design, architectural product design, as well as a new program for this year—architectural photography.
Entrants may be located anywhere in the world and submissions are encouraged from both established and emerging studios and individuals. Architects, designers, photographers, and design students from around the globe are invited to submit their most innovative work for a chance to gain international exposure and make global connections through the award.
Architecture Photography MasterPrize
This year, AMP has launched a new program for architectural photography to honour the best photography of the built environment. The Architecture Photography MasterPrize (APMP) aims to celebrate the best in architectural photography across the globe. The award recognizes outstanding work of photographers and their ability to capture and document architecture, interior design, and architectural details.
Benefits and recognition
AMP 2021 winners will receive media coverage, the AMP trophy, a certificate of achievement, a winner's seal, a feature in the online gallery, and the Architecture of the Year book, among other benefits.
Judging process
Entries will be assessed by a diverse jury panel of industry professionals, made up of designers, architects, curators, photographers, and academics from around the world.
"The Architecture MasterPrize program draws some of the most creative and innovative works by the leading architects from all around the world. The award-winning works, ranging from the smallest interior spaces to the high-rise towers to the city designs, illustrate the design sensibilities and thoughts shaping our industry today and provide a view into the emerging trends that will shape the future of architecture. With the submission of so many outstanding works each year, judging the projects is difficult but also one of the most inspiring tasks," said Lawrence Kim, AMP juror.
The submission deadline is June 30.
Endnotes:
[Image]: https://www.constructionspecifier.com/wp-content/uploads/2021/05/Opener.jpg
Architecture MasterPrize: http://architectureprize.com
Source URL: https://www.constructioncanada.net/submissions-open-for-6th-annual-architecture-masterprize/
---