Specialty metal ceiling system improves Toronto subway station
by jclancy | February 6, 2015 10:00 am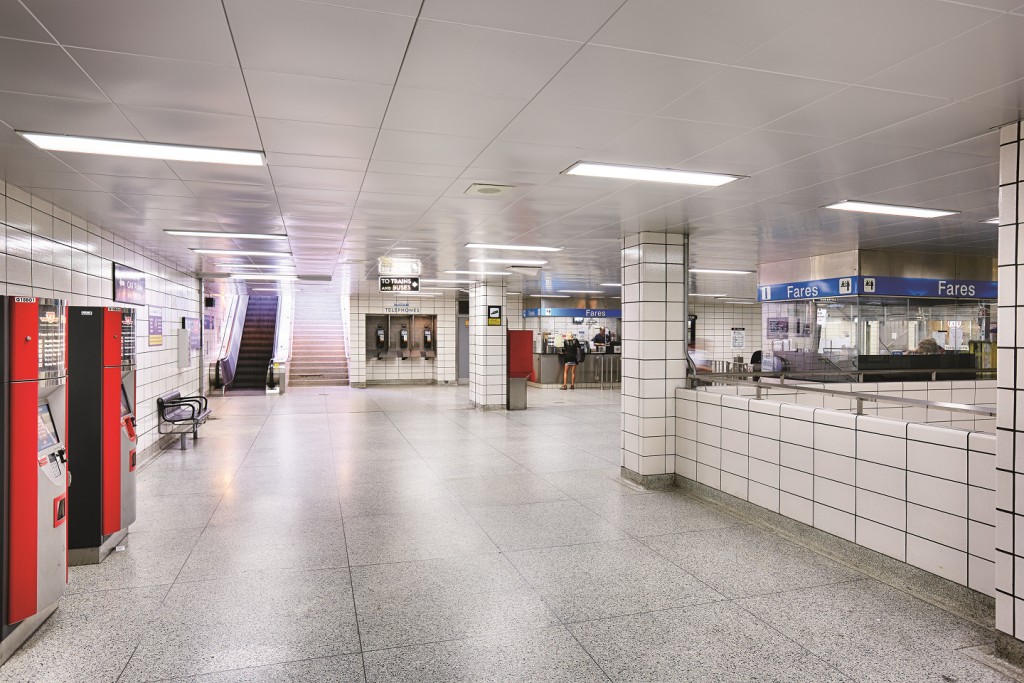 By Isabelle Champagne
As part of Toronto Transit Commission's (TTC's) renovation of Islington Subway Station, a snap-in specialty metal ceiling assembly was selected to meet the performance, appearance, longevity, and ease of installation requirements. The master specification developed for the station serves as the basis for all ceiling replacement needs in TTC stations scheduled for renovation.
TTC is the third-largest public transit system in North America, moving nearly 460 million people in the Greater Toronto Area (GTA) annually from nearly 70 stations. The Islington Subway Station is housed within a 1208-m2 (13,000-sf) concrete building with underground access to the subway. Approximately 41,000 weekday commuters arrive and depart from it.
A linear metal ceiling had been installed during the early 1980s, and after enduring for decades, the system was ready for a fresh look.
"It was showing its age, was difficult to remove and re-install, and was difficult to keep clean," said TTC senior designer, John Amaral.
TTC worked in partnership with GO Transit, Mississauga Transit, and the City of Toronto to initiate a multi-phased, multi-year construction project to significantly improve the station. In 2009, Islington Station's old, interior ceiling had been removed, leaving the plenum open and unfinished. In addition to the unkempt appearance, commuters complained about disrepair of lighting and exposed wiring, pigeons roosting, water infiltrating, and bad odours permeating the station.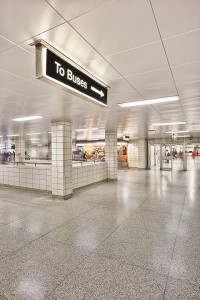 Ceiling specifications were driven by TTC's engineering, construction, and expansion department with priority to performance. Amaral also emphasized ease of installation and maintenance was critical, as TTC's team at Islington would take on these responsibilities themselves.
The ceiling systems also needed to meet TTC's requirements for positive and negative air pressure, withstanding a wind load of up to 1.24 kPa (0.17 psi) without additional bracing or tie-downs.
"Due to the fact the system is designed as a friction-fit engagement, it was imperative the ceiling system could withstand the piston affect air pressures of incoming and departing trains. As such, meeting the air pressure criteria was crucial to its approval for use," said Amaral.
TTC's design criteria also necessitated a strong, yet lightweight, material. The snap-in aluminum panel ceiling system was selected and tested for compliance. The metal comprising the panels contains 100 per cent recycled aluminum content; at the end of the ceiling system's useful life, it is completely recyclable.
Material choice focused on colour and finish continuity with consideration to future replacement needs and visual appearance. The project team was aiming for clean lines and tight joints between the panels to result in a seamless looking ceiling. The 0.6 x 0.6-m (2 x 2-ft) aluminum panels were fabricated with beveled edges and finished in silver anodize. Following the master specification, a series of mockups were also created to ensure the actual system met TTC's criteria.
After approval from the TTC, the final system for the station includes a custom-sized panel and C-channel to integrate existing light fixtures. The renovation on Islington Station's ceiling began in June 2012 and was completed that December. TTC's maintenance team installed the specialty metal panels at the station's concourse level and also above the pedestrian access to the fare booths, bus platforms, and the escalators to the subway platforms.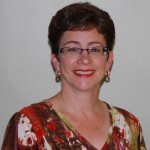 [3]Isabelle Champagne, CTR, is Chicago Metallic Corporation's district manager for Ontario and Québec. Born in Montréal, she draws from 25 years of experience in the construction industry with a focus on the building envelope, acoustic performance, and ceiling systems. Throughout her career, she has served as an active member and volunteer with CSC. She may be reached at ichampagne@chicagometallic.com[4].
Endnotes:
[Image]: http://www.constructioncanada.net/wp-content/uploads/2015/02/ROCKFON_TTC-Islington_MarkBorosch201-copy.jpg
[Image]: http://www.constructioncanada.net/wp-content/uploads/2015/02/ROCKFON_TTC-Islington_MarkBorosch207-copy.jpg
[Image]: http://www.constructioncanada.net/wp-content/uploads/2015/02/5ROCKFON_IsabelleChampagne.jpg
ichampagne@chicagometallic.com: mailto:%20ichampagne@chicagometallic.com
Source URL: https://www.constructioncanada.net/specialty-metal-ceiling-system-improves-toronto-subway-station/
---