Security for construction sites
December 1, 2011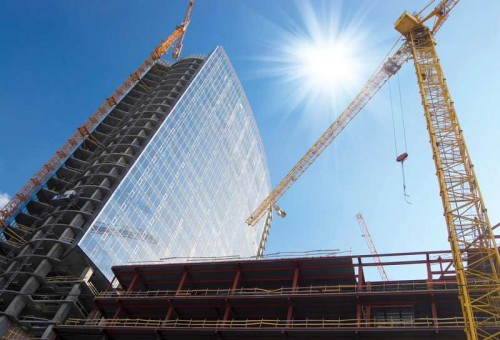 By Joe Wilson
Construction site theft, vandalism, and arson on commercial and residential building projects comprise numerous serious problems for contractors. According to insurers Zurich Canada, the country's builders suffer an annual loss of $46 million because of theft and damage to construction sites. With this destruction comes a slew of financial strains, including:
replacement of costly equipment;
delayed completion dates;
too much downtime for operators;
higher insurance premiums; and
jeopardized bonding and borrowing power.
Pre-emptive action against construction site crime is critical to mitigate the significant risk presented by current crime rates. Company reputations and finances can be severely damaged through failure to act against such crime. To stand out among property managers and builders, architects and engineers should include installation of the latest security-verified technologies as part of their initial proposed plans, to ensure protection for any site on which they work.
Security concerns should be considered and addressed in contract documents by designing verified security services that will benefit the site throughout construction, and continue to protect the building when development is complete. This type of verified electronic security system integration is becoming more common, and somewhat expected from builders.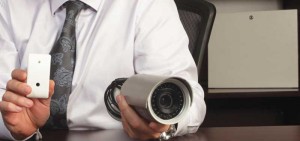 When the most advanced verified security technology is embedded into the initial planning, development and operations teams save time and money by not having to reactively incorporate installation of a reliable security system on top of structural plans. The result is there is not a moment in any phase of construction that the property goes unprotected.
As cameras, computers, and capabilities continue to advance, so do security measures. With an ever-increasing industry demand for amalgamation of services, expectations of what creative solutions architects and engineers can incorporate into building design are expanding, bringing high-level verified security to the top of the list.
Unfortunately, plans to install security systems are still often brushed off to the final building stages, and sometimes are not addressed until long after a project's completion. This gives thieves ample opportunity to steal equipment and vandalize construction sites, and get away with it. Construction sites are a huge target because of their remote locations and easy access—they are often located in vacant and unpopulated areas. Sitting unoccupied and unprotected at night, construction sites become prime targets for criminals due to the value of the raw materials, metals, and equipment often found. With these vulnerabilities and embedded security systems staying low on the priority list, a misconception of what security technology will suffice in appropriately protecting new properties is rampant, and funds are not budgeted for appropriate verified systems.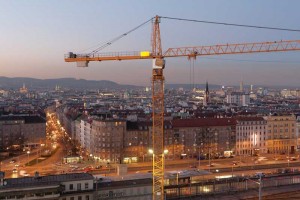 The problem: old habits
The most common security offerings and protection methods on the market are not the most effective in handling the unique needs of construction sites. Older conventional technologies continue to be the norm, even though much more advanced, effective, verified technology exists. Most of these outdated, conventional systems use low-quality technology like simple door contacts, motion sensors, and traditional recorded closed-circuit televisions (CCTVs) that result in a 98 per cent false alarm rate and no police response. These shocking realities are the result of salespeople, rather than security consultants, selling inferior, older security systems that lack verified active audio and video detection—aspects that are crucial when it comes to effective criminal deterrence and protection today.
Without audio or video verification, it is impossible for the conventional alarm provider to determine whether a crime is actually taking place. This can result in wasted time and money for police and construction companies. Installing unverified motion detection, common in most standard security systems, only serves to provide minimal security by covering a small portion of a facility. By only protecting a limited number of entry points, thieves are free to break into a facility, do damage, steal items, and get away without even tripping a motion sensor. Most break-ins are not even noticed until staff arrive the following morning.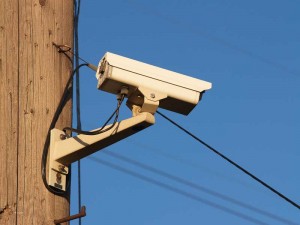 Many construction companies hire a security guard to stand watch, or dogs to protect their sites. Guards cost upward of $10,000 monthly to employ, but can be ineffective—there have been many instances of security personnel falling asleep due to boredom on the job. Guards could be incapacitated by violent thieves; under some circumstances, they could be active participants in the theft because they are not paid a significant amount and are stationed onsite alone. Guard dogs, which are between $1000 and $1500 monthly, are also ineffective as they are very easily incapacitated or befriended. (Additional downsides to dog security are the feces they deposit around a construction site.)
The solution: advanced technology
Although these traditional forms of security can be disappointing and ineffective, there are two emerging technology solutions available capable of diminishing crime woes.
For exterior protection, a 'verified' video alarm is provided. It is the key factor lacking in conventional CCTV systems. Video monitoring is provided around a construction site or equipment compound using infared cameras with exterior heat and motion sensors that can detect people and vehicles as they enter a protected environment. When a person or vehicle comes onto the site, video is immediately transmitted to monitoring staff who dispatch police or a guard to apprehend.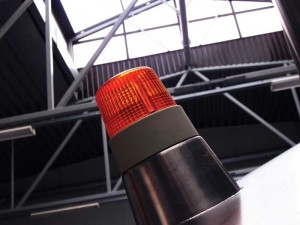 For facility protection, active audio sensors are placed around a building's interior and will detect criminals or vandals as they attempt to gain entry inside. When criminals start to break in, the audio sensors trip and send live audio directly to monitoring staff who immediately contact authorities. Police then respond to the site within three minutes on average, versus a traditional 10 to 20 minutes (if at all) with unverified conventional motion sensor alarm systems.
These verified and active audio systems not only capture criminals in the act, but also significantly assist police by saving time. The system reduces police responses to false alarms and gives them the ability to actually charge criminals in court. Verified and active audio provides investigating officers and prosecutors with recorded video and audio that eliminates the need for court time as the criminals are caught onsite and a record of their activity is presented to both defence and crown, eliminating the need for a court appearance.
The security technology is audio-based to protect facilities with audio sensors. Each sensor listens in real-time to whatever is happening within 465 m2 (5000 sf)—even the slightest noises of someone trying to gain access to a construction site. Similarly, heat and movement censored cameras are tuned with motion sensors to watch the environment in and around the site. When heat or motion is detected, the image or sound is monitored by operations staff who determine if it is threatening, and alert authorities accordingly. All cameras are infrared, detecting all movement in the dark when construction sites are high at risk.

These audio and video systems allow architects, engineers, builders, and developers the opportunity to actively monitor the progress and quality of a building project without having to be onsite. They allow management the ability to dial into the specialized cameras online to watch a live feed or recorded video to ensure the project is on schedule and proper labour safety standards and codes are being met. Construction sites can easily be monitored to keep track of when materials and equipment were delivered.
How it works
Shawn Moe, of Abbotsford, B.C.'s J. Floris Construction, had tried roving guards, static guards, and CCTV systems for security solutions, but found none were effective in stemming vandalism or thefts. Then, his company was introduced to the audio and video technology by a client.
"I have found the system to be effective and a great way to better protect our construction site, while saving thousands of dollars per month compared to guards and CCTV," Moe explained. "We have employed these security services since 2008."
With this protection, when the J. Floris Construction site was targeted by thieves at 4 a.m. one morning, police got the verified call and arrived with a K-9 unit promptly, apprehending the criminals before they could steal from or vandalize the construction site.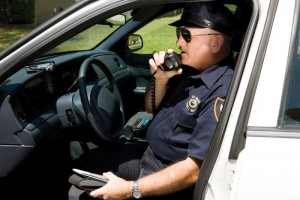 Verified technology solutions are completely integrated and scalable. Contractors and building owners can easily and inexpensively make changes to security services as needed. Verified technology guarantees protection of a construction site, so contractors can rest easy knowing they are protected, while focusing on the job at hand.
Conclusion
With the ability to immediately verify the source of an alarm, the new technology discussed in this article keeps the incidence of false alarms to an absolute minimum, documented at around three per cent. Law enforcement officials across North America regard verified alarms as witnessed events because the call for a break-in comes as verified, intelligent information. Police rate this technology as a 'priority-one' dispatch, while conventional alarms, at best, receive a 'priority-eight' response. This is until the local police department initiates verified-only dispatch policies that will no longer allow them to respond to any conventional alarm. Such protocols have already been implemented in most metropolitan areas across North America, and will continue to be implemented in smaller communities.
Criminals have also discovered a site or building protected by audio and video systems is one to avoid. This education process is achieved through criminal apprehension. Companies that have employed verified security technology consistently report there is an immediate decrease or complete stop to the attempts of theft, vandalism, and arson.
Joe Wilson is a security expert at Sonitrol. He has been in the security industry for over 30 years, and consults major corporations and government agencies. Wilson can be reached via e-mail at media@sonitrol.com.
Source URL: https://www.constructioncanada.net/security-for-construction-sites/
---