Searching for innovative Canadian green building products
by Samantha Ashenhurst | January 23, 2018 9:14 am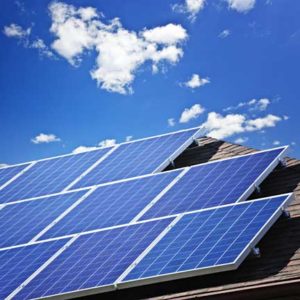 The Canada Green Building Council[2] (CaGBC) is looking for submissions for its fourth annual CaGBC Green Building Product of the Year[3] award. The deadline for consideration is February 13th.
"This is our fourth year recognizing a Green Building Product of the Year, and each year the calibre of submissions increases," says Thomas Mueller, CaGBC president. "We encourage Canadian manufacturers and technology providers to submit their innovative products which support the transition to a low carbon economy, promote health and wellness of occupants, or improve overall environmental performance of buildings."
Sponsored by UL Environment[4], the award was introduced with the purpose of encouraging Canadian companies to develop sustainable building products/materials. The competition is open to products manufactured or designed in Canada (services and software are not eligible) and must be submitted by a National CaGBC member[5].
Products submissions are assessed on four key areas:
sustainability;
transparency and verification;
innovation; and
application.
The top three entrants will be asked to provide a short video about their product, which will be shown at the CaGBC national conference, Building Lasting Change 2018[6], taking place from June 5 to 7 at Toronto's Beanfield Centre[7]. The winner will be announced at the Leadership Awards Gala[8] on June 6th.
For more information, click here[9].
Endnotes:
[Image]: https://www.constructioncanada.net/wp-content/uploads/2018/01/resize-bigstock-Solar-Panel.jpg
Canada Green Building Council: https://www.cagbc.org/Default.aspx
CaGBC Green Building Product of the Year: https://www.cagbc.org/CAGBC/AboutUs/CaGBCAwards/Product_of_the_Year_Award.aspx
UL Environment: https://industries.ul.com/environment
National CaGBC member: http://www.cagbc.org/membership
Building Lasting Change 2018: http://www.cagbc.org/blc2018
Beanfield Centre: https://www.beanfieldcentre.com/
Leadership Awards Gala: https://www.cagbc.org/CAGBC/About_Us/Awards/LeadershipAwards/CAGBC/AboutUs/CaGBCAwards/Leadership_and_Green_Building_Excellence_Awards.aspx
here: http://www.cagbc.org/productoftheyear
Source URL: https://www.constructioncanada.net/searching-innovative-canadian-green-building-products/
---