Saudi Arabia's ambitious urban development proposes a paradigm shift in living
by arslan_ahmed | August 17, 2022 11:21 am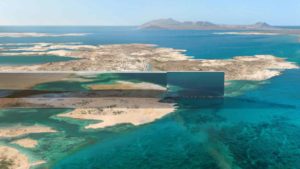 THE LINE, a vertically oriented urban development run entirely on renewable energy and built on a footprint of mere 34 km2 (13 mi2)—unveiled by the Saudi Kingdom as part of the ambitious NEOM city to be built on Red Sea shoreline—aims to revolutionize urban living.
THE LINE offers a new approach to urban design: the idea of layering city functions vertically while giving people the possibility of moving seamlessly in three dimensions (up, down, or across) to access them is a concept referred to as Zero Gravity Urbanism. More than just tall buildings, this concept layers public parks and pedestrian areas, schools, homes, and places for work, so one can move effortlessly to reach all daily needs within five minutes.
To change business as usual, the city's design will be completely digitized, and the construction industrialized to a large degree by significantly advancing construction technologies and manufacturing processes.
Other important features of THE LINE are explained as follows:
It will be only 200-m (656-ft) wide, 170,000 m (557,742 ft) long, and 500 m (1,640 ft) above sea level
Its incomparably minimal footprint will make it efficient in city functions
It will have a pleasant climate, which remains the same throughout the year, conducive to residents getting by on foot
It will create an environment free from roads, cars, and emissions
With the aims of putting nature above development, it will contribute to preservation of 95 per cent of NEOM's land
the city's façade will be made from mirror to lend it a unique character, which blends into the surroundings
It will be created by a team of world-renowned architects and engineers, led by NEOM, to develop this revolutionary concept for the city of the future.
The Saudi Crown Prince Mohammed bin Salman said, "We cannot ignore the livability and environmental crises facing our world's cities, and NEOM is at the forefront of delivering new and imaginative solutions to address these issues. NEOM is leading a team of the brightest minds in architecture, engineering, and construction to make the idea of building upwards a reality."
Endnotes:
[Image]: https://www.constructioncanada.net/wp-content/uploads/2022/08/AA_SaudiLine.jpg
Source URL: https://www.constructioncanada.net/saudi-arabias-urban-development-a-paradigm-shift-in-living/
---