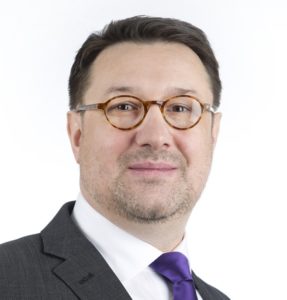 Last month, the Royal Institute of British Architects (RIBA) announced 30 of its Chartered members had been elected as Fellows, including a Canadian with the Alberta Ministry of Infrastructure.
To qualify as an RIBA Fellow, one must meet at least three of the organization's five criteria. At the local, regional, national, or international level, applicants must have:
received an honour or award for architecture;
played a significant or leadership role in a project effecting positive change;
led industry development through research, education, or technology;
served on a working group with significant influence on architecture; and/or
made significant contributions to the industry through charity or community work.
"I am delighted to welcome our new RIBA Fellows," says Jane Duncan, RIBA president. "The Fellow Assessment Panel was impressed by the diversity, depth and breadth of our members' contributions to architecture, representing our exceptional membership talent. The community of RIBA Fellows highlights an incredible range of individuals and their many differing contributions to architecture—a desire to support, influence, and effect change, whether on a local, national, or international scale."
The list of Fellows includes the aforementioned Canadian: Dr. Adam Pantelimon Negrut, FRIBA, OAR, MCIP, RPP, MOUQ, MRAIC, CNOA. Manager of the Government of Alberta's Ministry of Infrastructure, Pantelimon was previously the regional planning lead with the province's Ministry of Environment and Sustainable Resources Development, working on a new land-use system. Former vice-chair of the Edmonton Design Committee, he serves as a board director with the international region of the American Institute of Architects (AIA) and the Canadian Institute of Planners (CIP). Pantelimon was the 2016 winner of CIP's President's Award, and possesses degrees in architecture, engineering, and planning, as well as a PhD in urban history.
"When I was eight years old, I was asked by my friends to design a city, because one of the things I did best was visualizing spaces and creating models," says Pantelimon. "Between the ages of 14 and 18, while a student in a four-year technical school program specializing in aerospace engineering, I developed plans to build cities out in space and dreamt of working at the European Space Agency or NASA as an astronaut. At 17, I was challenged to decide whether to become a medical doctor or an astronaut, but I made the choice to become an architect. Why? Architecture is a universal profession, a vocation without boundary. It is the expression of our society. And so I decided to build cities, to take care of cities as a doctor takes care of people, and to explore the city's future like an astronaut."
"In order to have a better understanding of the universality of architecture as a profession, it is imperative for an architect to think and act globally," explains Pantelimon. "I am a regulated member in good standing of eight professional organizations in five countries, a chartered architect in the United Kingdom and France, and a Canadian town planner and urban designer."
Pantelimon also shared insight on his decision to be a RIBA member, and on what Fellowship means to him.
"RIBA offers a global platform of high quality tradition, knowledge, regulations, competitions, and business development," he says. "Under the aegis of RIBA, we can faster and more profoundly understand the needs of our society, a chance to conceive and create accordingly. Pushing the boundaries, trying to overcome our limitations, and improving the safety and the quality of life is architecture. RIBA offers me the environment to understand the challenges architects face while living and practising abroad, and the biodiversity and societal challenges."
"Becoming a Fellow is a marker indicating my significant contribution to architecture and the built environment, and a sign of my status as an ambassador of the profession. The community of RIBA Fellows highlights the incredible diversity of individuals and their contributions to architecture—a testament of what can be achieved with hard work, commitment, and vision," Pantelimon adds.
"This Fellowship gives me support to continue my industry-changing work, and my new role as an ambassador for the profession and the RIBA will inspire my fellow architects across the world, affiliates of the profession, and students of architecture to keep pushing the boundaries of architecture," he continues. "Fellows of the RIBA have demonstrated and continue to demonstrate the great importance of affecting and influencing change in the profession that advances architecture."
Applications for Fellowship will reopen in June. Further guidelines on qualifications are available here.