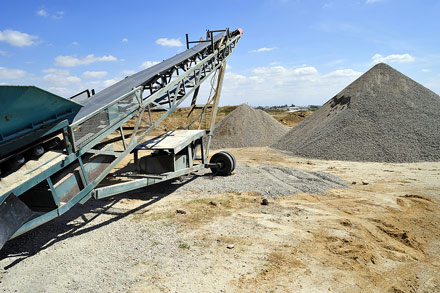 In the five years following 2010, construction aggregates are expected to grow 5.2 per cent, resulting in 48.3 billion metric tonnes.
According to The Freedonia Group's "World Construction Aggregates" study, the period between 2005 and 2010 had a slower growth rate, reflecting moderation in aggregates-intensive non-building construction activity.
The study also found there will be a five per cent increase in demand for crushed stone, sand, and gravel products; however, sand will continue to make up the largest portion of global sales. Due to more restrictive land use and environmental regulations, and natural aggregates reserve depletion, sales of recycled, secondary, and other aggregates will climb at an above-average pace.
In terms of global regions, the Asia/Pacific area will have the largest increase in product sales due to quick rise in construction, with China accounting for half of all new aggregates demand worldwide. Eastern Europe and the Africa/Mideast region are also expected to undergo significant growth in consumption of construction aggregates, stimulated by infrastructure development projects and strong growth in general economic activity.