Resilient building codes offer challenges and opportunities for the construction industry
April 25, 2018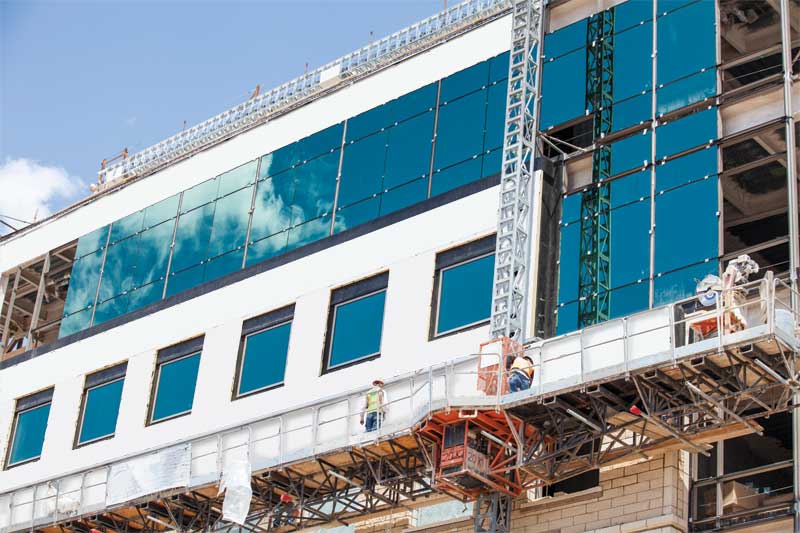 By Justin Koscher
Climate change is already having an effect on communities across Canada. Some are facing increased droughts; others, more intense storms. Weather-related emergencies like heat waves, flooding, and forest fires are on the rise. Shorter, warmer winters are leading to more coastal erosion and infrastructure damage as protective coastal ice is lost. Invasive pests normally controlled by cold weather are able to thrive, decimating municipal trees and gardens.
Severe weather can be expensive. The federal government has spent more on recovering from large-scale natural disasters over the past six years than in the preceding 39 years combined. (This information was obtained from www.oag-bvg.gc.ca/internet/English/osm_20160531_e_41400.html?=undefined&wbdisable=true[2].) On top of this, scientists are predicting[3] severe weather events are going to become more frequent and more intense. Unprecedented investment from both individuals and government entities is required to adapt to these changing conditions. Failure to adjust would be even costlier when the next major disaster strikes.
Challenges of an aging infrastructure
Climate change will only make things worse as severe weather takes its toll on existing structures and aging infrastructure. Canada's north[4], where the impact of climate change is starkest, faces particular challenges. It is estimated adapting buildings in the Northwest Territories will cost $230 million—more than $5000 for every person in the Territories. The Inuvik region alone is facing costs of $140 million to repair buildings affected by the disappearance of permafrost. The economic impact of climate change is also staggering, as the loss of ice roads costs companies millions in transportation costs and further isolates northern communities.
Historical weather patterns no longer provide a reliable map for future building code requirements. Moving forward, engineering has to be more focused on risk management. On both community-wide and building-specific levels, conscientious groups are creating plans to deal with robust weather, climatic events, and national security threats by changing codes and standards. This is intended to improve infrastructure's capacity to withstand, absorb, and recover from environmental stress caused by weather-related events.
Improvements to infrastructure resiliency, whether they are called risk management strategies, extreme weather preparedness, or climate change adaptation, can help a region bounce back quickly from the next storm at a considerably lower cost. A new series of reports from the Office of the Auditor General of Canada calls for urgent action to support resiliency. (These reports can be accessed at www.oag-bvg.ca/internet/docs/parl_cesd_201605_02_e.pdf[5].) With these principles and higher demands in mind, there has been a co-ordinated effort to revolutionize building standards.
"Canada must build resilient buildings, roads, bridges, water and sewage facilities, and transportation networks so that we can move around, work, keep the economy going, and live in vibrant and healthy communities," writes Julie Gelfand, Canada's Commissioner of the Environment and Sustainable Development[6]. "When resiliency is built into infrastructure, it is also built into communities, as they are then better equipped to recover more quickly when disasters strike."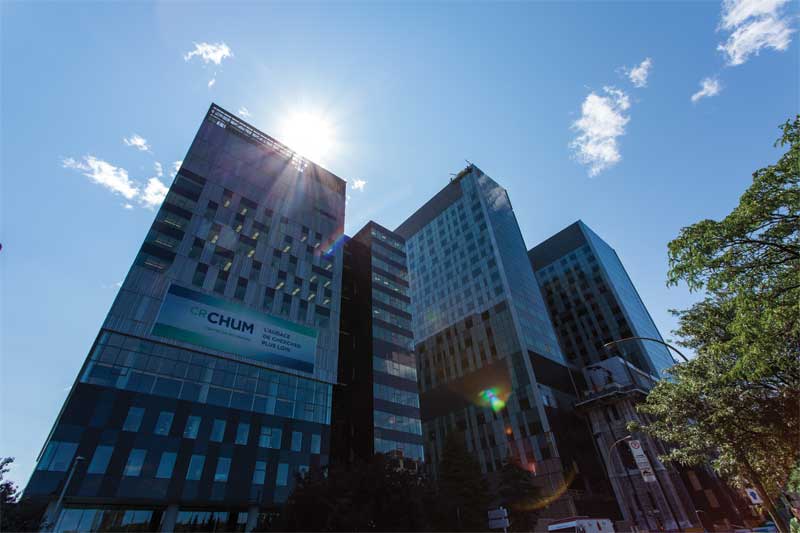 Strengthening building standards
Disasters require expensive responses, but much of the destruction they cause can be prevented with cost-effective mitigation features and advanced planning. For example, the Canadian government estimates the $63 million invested in building the Manitoba Red River Floodway in 1960 saved $8 billion by 2008 in avoided recovery costs. Such foresight can also reduce disruption of local economies and communities. Public Safety Canada estimates every dollar invested in mitigation saves $3 to $5 in recovery costs. (More information on mitigation can be found at www.oag-bvg.gc.ca/internet/English/parl_cesd_201605_02_e_41381.html[8].)
Resiliency begins with ensuring buildings are constructed and renovated in accordance with modern building codes such as the National Building Code of Canada (NBC), and designed to evolve with change in both the built and natural environment. Improved building code requirements over the past decade have been the single unifying force driving high-performing and more resilient building envelopes—especially when those requirements are extended to existing buildings. In addition to protecting occupants, buildings designed for resilience can rapidly recover from a disruptive event, allowing continuity of operations that can literally save lives.
To help local governments build resistance to climate change and reduce emissions, the Government of Canada has announced $75 million in funding will be provided to the Federation of Canadian Municipalities (FCM). Over five years, another $50 million in funding will also go to the integration of climate resilience into building design guides and codes.
"Investments today will supply the architects of our next generation of infrastructure with the guidelines, standards, and data they need to ensure that every Canadian community and every Canadian industry can thrive in a changing climate," said Prime Minister Justin Trudeau during the GLOBE 2016 conference. (Find more on these proposed investments at pm.gc.ca/eng/news/2016/03/02/prime-minister-announces-significant-new-investments-climate-resilience[9].)
The recently released 2015 editions of NBC, National Fire Code of Canada (NFC), and National Plumbing Code of Canada (NPC) include some 600 changes, many of which are aimed at improving resilience. For instance, all buildings are now required to include earthquake protections in their design regardless of location. Though some of these changes seem small, they will extend the life cycle of infrastructure projects and ensure their long-term sustainability.
Canadian communities are also taking action. Vancouver was the first city in the country to implement a comprehensive strategy on adaptation. It is currently working to implement changes, such as updating the city's building code to account for increased frequency and severity of flooding, planting trees to make neighbourhoods more resilient to heat waves, and investing in backup power supplies to deal with loss of power due to severe storms. Additionally, the Halifax Regional Municipality has raised minimum ground elevations for buildings in response to the anticipated sea level rise. The federal government has also assumed responsibility by relocating Inuit communities whose buildings and lives are affected by declining sea ice.
POLYISO'S POTENTIAL ROLE IN CHANGING CONSTRUCTION
Building codes provide measures for life safety and protect public welfare by regulating design and construction practices with a strong reliance on construction material standards. When regulating building materials such as insulation, many Canadian model building codes require compliance with quality standards developed by organizations like Underwriters' Laboratories of Canada (ULC).

Through continuous product improvements over decades of successful installations, as well as years of rigorous testing experience, polyisocyanurate (polyiso) offers the most extensive range of code-approved products for insulation used in roof systems. Polyiso remains the only foam plastic insulation product to earn Factory Mutual Global (FM) approval for Class 1 roof systems for direct application to steel deck; it is classified by ULC for use in both single-ply and asphalt-based roof systems with direct-to-steel-deck installations.

RSI and R-values are a way of labelling the performance of insulating materials. The higher the value, the more resistance the material has to the transmission of heat. Provincial building codes specify minimum R- (or RSI) values for new construction, with different values for different applications and regions.

The impacts of climate change—including hotter temperatures, more extreme weather, sea level rise, and more severe drought—pose significant challenges for buildings and homes, many of which were not built to withstand the future impacts of climate change and need resilient building materials. To mitigate these potential impacts, it is important to know what local building codes require when planning new construction. Polyiso insulation has a high R-value per inch compared to other insulation products, providing greater insulating performance at the same level of thickness as other options. It is also one of North America's most widely used and cost-effective insulation products.

Polyiso can be used as a critical component of a commercial roof, providing much-needed thermal performance. More commercial and residential builders are choosing polyiso insulation for use on and in walls. Given polyiso foil-faced insulation's high R-value per inch, the U-value of the cavity wall system can be achieved with minimum thickness, decreasing the overall footprint of the building and lowering construction costs. In cavity walls, foil-faced polyiso can function as a weather barrier to protect the building from moisture intrusion and improve long-term thermal performance.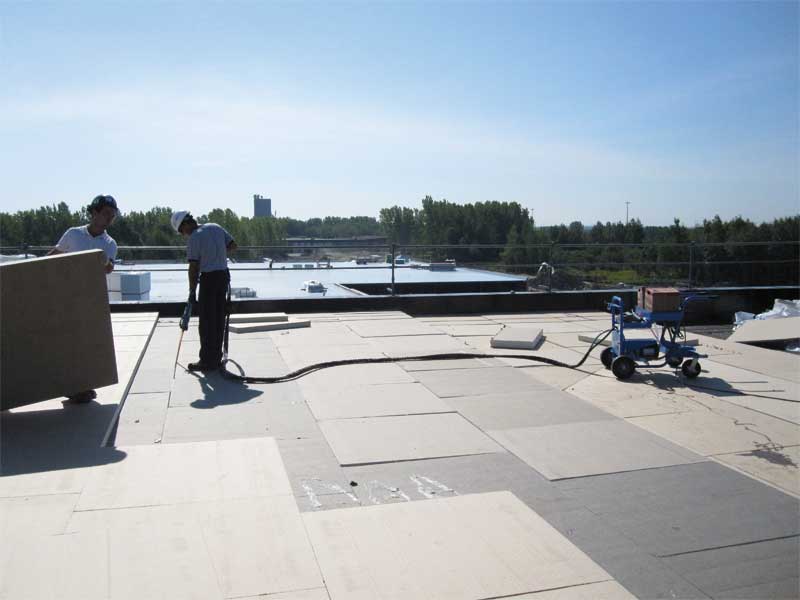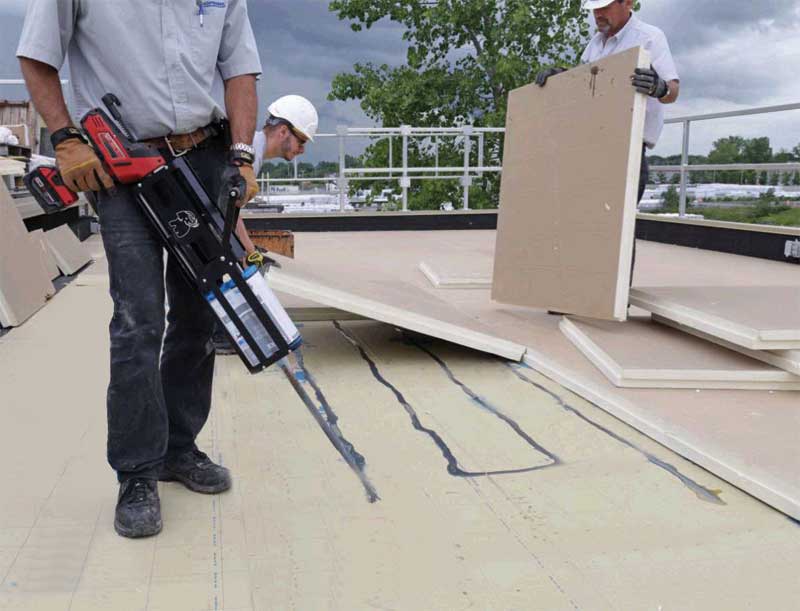 Averting future disasters by employing proactive design
Rather than merely trying to meet minimum requirements, building practitioners are thinking beyond the code to design structures built not just to withstand, but also to thrive in extreme circumstances. In response to these changes, many opportunities for industry growth and adaptation are appearing. Potential energy disruptions demand high-performance insulation and windows, to maintain a habitable environment in the critical early hours and days after a climate event. Research on building materials is ongoing, seeking systems rigorous enough to withstand hail, increased snow loads, ultraviolet (UV) radiation, temperature fluctuations, and wind uplift. As new techniques to improve the installation quality and performance of these technologies are incorporated, more training for contractors and more engagement by manufacturers on the installation of their products will be required to optimize value.
Conclusion
Confronted with growing exposure to disruptive events, the building industry is working co-operatively to design solutions that reduce long-term cost and limit disruptions, as well as providing superior performance in changing circumstances. Such integration can only be achieved through active collaboration among building team members, as they improve the design process and incorporate new materials and technologies. This will result in high-performing structures that are durable, cost- and resource-efficient, and resilient, so when the next disruptive event hits, our buildings and their occupants will be ready.
Justin Koscher is the president of the Polyisocyanurate Insulation Manufacturers Association (PIMA). Prior to joining PIMA, Koscher was the director of polyurethanes markets at the American Chemistry Council's (ACC's) Center for the Polyurethanes Industry (CPI) for three years, and spent four years as vice-president of public policy and staff counsel for the Center for Environmental Innovation in Roofing. He also holds a law degree from DePaul University College of Law in Chicago, Ill. Koscher can be reached via e-mail at koscher@pima.org[12].
Endnotes:
[Image]: https://www.constructioncanada.net/wp-content/uploads/2018/04/Polyiso-wall-insulation-being-installed-with-glass-windows.-Courtesy-Atlas-Roofing-Corporation.jpg
www.oag-bvg.gc.ca/internet/English/osm_20160531_e_41400.html?=undefined&wbdisable=true: http://www.oag-bvg.gc.ca/internet/English/osm_20160531_e_41400.html?=undefined&wbdisable=true
scientists are predicting: http://nca2014.globalchange.gov/highlights/report-findings/extreme-weather
Canada's north: http://www.fcm.ca/Documents/backgrounders/On_the_Front_Lines_of_Canadas_Northern_Strategy_Backgrounder_EN.pdf
www.oag-bvg.ca/internet/docs/parl_cesd_201605_02_e.pdf: http://www.oag-bvg.ca/internet/docs/parl_cesd_201605_02_e.pdf
Environment and Sustainable Development: http://www.oag-bvg.gc.ca/internet/English/parl_cesd_201605_00_e_41379.hml
[Image]: https://www.constructioncanada.net/wp-content/uploads/2018/04/Chum-Research-Center-in-Montreal-which-features-polyiso-insulation.-Courtesy-Soprema.jpg
www.oag-bvg.gc.ca/internet/English/parl_cesd_201605_02_e_41381.html: http://www.oag-bvg.gc.ca/internet/English/parl_cesd_201605_02_e_41381.html
pm.gc.ca/eng/news/2016/03/02/prime-minister-announces-significant-new-investments-climate-resilience: http://pm.gc.ca/eng/news/2016/03/02/prime-minister-announces-significant-new-investments-climate-resilience
[Image]: https://www.constructioncanada.net/wp-content/uploads/2018/04/Polyiso-being-installed-on-a-roof-2.-Courtesy-Soprema.jpg
[Image]: https://www.constructioncanada.net/wp-content/uploads/2018/04/Polyiso-roofing-insulation-being-installed.-Courtesy-Soprema.jpg
koscher@pima.org: mailto:koscher@pima.org
Source URL: https://www.constructioncanada.net/resilient-building-codes-offer-challenges-and-opportunities-for-the-construction-industry/
---