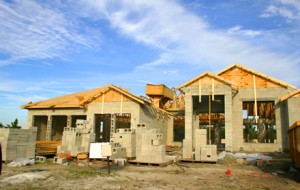 The Canada Mortgage and Housing Corporation (CMHC) forecasts the country's housing industry to remain steady for the next two years.
In its third-quarter report, "Housing Market Outlook, Canada Edition," the crown corporation predicts 2011 starts will be in the range of 166,300 to 197,200 units, with a point forecast of 183,200 units. Next year, starts are expected to be in the range of 161,700 to 207,200 units.
"Housing starts have been strong in the last few months, but are forecast to moderate closer in line with demographic fundamentals," said CMHC's Mathieu Laberge. "Despite recent financial uncertainty, factors such as employment, immigration, and mortgage rates remain supportive of the Canadian housing sector."
The CMHC report suggests Ontario and Saskatchewan will experience a moderate increase in starts this year, while Alberta and British Columbia will be the strongest provinces in 2012.