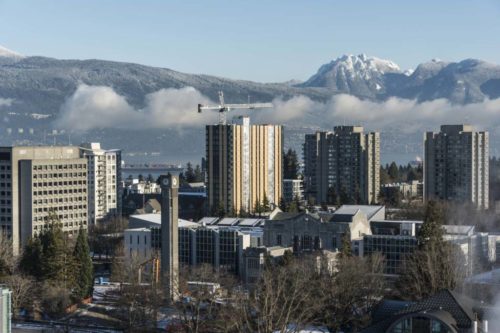 Last week, to mark passing the halfway point of 2017, Construction Canada reached out to readers and asked them which of the year's most popular features was their personal favourite.
The nominees were:
Top spot was claimed by the Brock Commons case study, which also served as the cover story of our June issue.
"This was an excellent article focusing on a creative approach to construction with a good depth of information regarding approach to problem solving and the new technologies being used," wrote one reader.
"This was my favorite article as it incorporates all the most modern theories and the primal essence of innovative wood construction, combines them with LEED practices, and then puts them into practice for a very bold and classic build," wrote another. "As a first of its kind, I find this a brilliant project."
Second place went to our trio of articles on architects and specifiers.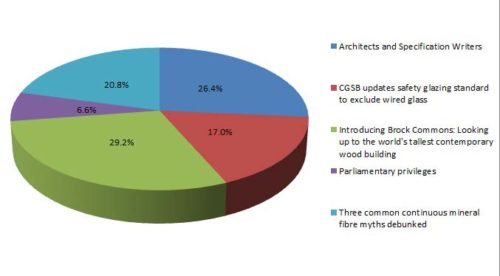 "I thought the three-part series was well-written, encouraged further study or review, and was pertinent to me as an aspiring specification writer," one reader said.
"This series is loaded with hints to avoid architect-generated mistakes that can lead to costly litigation," wrote another. "I have first-hand knowledge of projects that lost more money through litigation than the architect ever earned. Cyrus Kabeer should write a book on specifications writing. This is a must for all architects, clients, and builders who want to avoid the freight train called litigation."
Earlier this year, at the CSC annual conference in Kelowna, B.C., another article was honoured by the editorial advisory board of Construction Canada—"Designing Extensive and Semi-extensive Vegetated Roofs for Long-term Performance," by Kees Govers, B.Sc.(Agr), GRP, and Sasha Aguilera, B.Arch, GRP, received the 2017 F. Ross Browne Award.