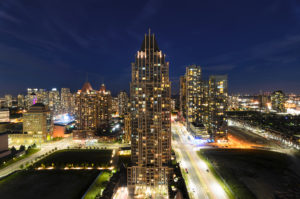 RCI, an international association of building envelope consultants, will hold its first Canadian Building Envelope Technology Symposium on September 13 and 14 at the Hilton Mississauga/Meadowvale in Mississauga, Ontario.
More than 100 building envelope professionals and 20 companies are expected to attend this two-day symposium.
The event features 12 educational presentations—which can earn participants continuing education credits—by building envelope design consultants. Topics include curtain walls, roofing, façades, wall technology, air-barrier systems, construction processes, sealants, hygrothermal analysis, and unique design solutions for the building envelope.
Product manufacturers will also be showcasing their products and services.
While this is the first event hosted in Canada, the association has held similar events for more than 20 years.
For more information and to register, click here.