Québec relaxes rules, allows residential construction
April 15, 2020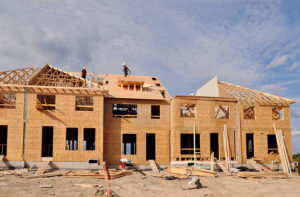 With the consent of Québec's public health authorities, residential construction sites have been added to the list of priority services[2] and activities in the province, and can resume activities.
"Many sectors of the Québec economy have been at a standstill since the government ordered non-essential businesses to close last month," as per Global News[3].
Work to complete residential units scheduled for delivery no later than July 31, 2020, will be allowed as of April 20. Everyone concerned will be able to move into their new homes as quickly as possible. This announcement applies to construction and renovation work, including surveys and building inspection. At the same time, it will reopen the supply chain of the residential sector of the construction industry, which involves numerous small and medium-sized businesses.
"The actions that we have taken in the last few weeks have enabled us to make significant gains in our collective fight to stop the spread of COVID-19," said Jean Boulet, the labour, employment, and social solidarity minister. "Including residential construction in the list of priority services and activities was called for because of the sector's tangible social impacts for many households. Our goal is to make sure people can move into their new homes as quickly as possible, which, in turn, will make rental housing available. I am convinced residential construction and renovation can resume while keeping industry stakeholders healthy and safe."
Endnotes:
[Image]: https://www.constructioncanada.net/wp-content/uploads/2020/04/Opener-7.jpg
priority services: https://c212.net/c/link/?t=0&l=en&o=2775751-1&h=256363284&u=https%3A%2F%2Fwww.quebec.ca%2Fen%2Fhealth%2Fhealth-issues%2Fa-z%2F2019-coronavirus%2Fessential-services-commercial-activities-covid19%2F&a=https%3A%2F%2Fwww.quebec.ca%2Fen%2Fhealth%2Fhealth-issues%2Fa-z%2F2019-coronavirus%2Fessential-services-commercial-activities-covid19%2F
Global News: https://globalnews.ca/
Source URL: https://www.constructioncanada.net/quebec-relaxes-rules-allows-residential-construction/
---