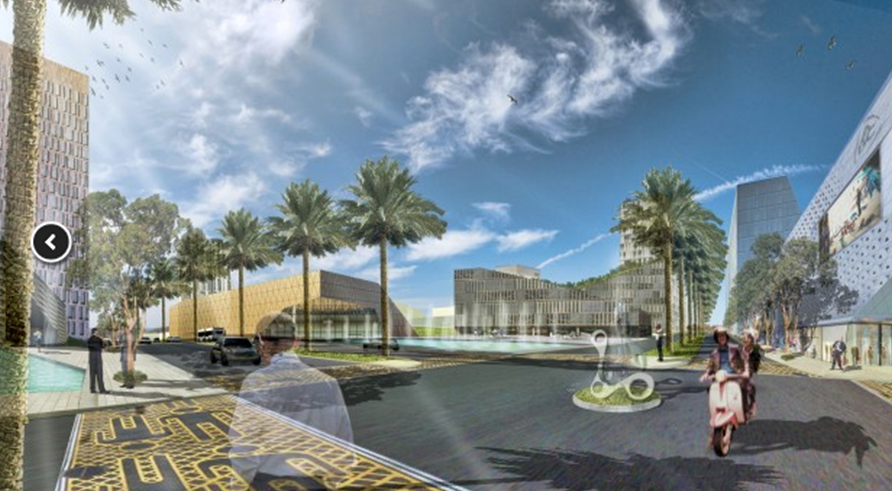 Montréal-based Lemay & Associés has been selected to design the Algerian town of Bourouag.
Valued at close to $1 billion, the mixed commercial, institutional, and residential project will become a suburb of Constantine, an historic city in the country. The firm has already been awarded a contract for the city of El-Ménia's $2.4 billion design and construction.
Lemay & Associés' partner and chief creative officer, Michel Lauzon, described the design as four clusters that will be both independent and connected to each other.
Bourouag is home to 12,000 residents. In total, the development will be 40 ha (99 acres) and include:
nearly 2600 housing units;
three primary schools;
three high schools;
a 15,000 m2 (16,1458 sf) sports complex;
college;
mosque;
green spaces; and
a water park.
The focus of the mixed-use design will allow occupants to easily get from their homes to shopping centres and schools without being completely reliant on vehicles.
The engineering consulting firm exp will be involved in the implementation stage of the project. Lemay & Associés has five offices, including one in Algeria.