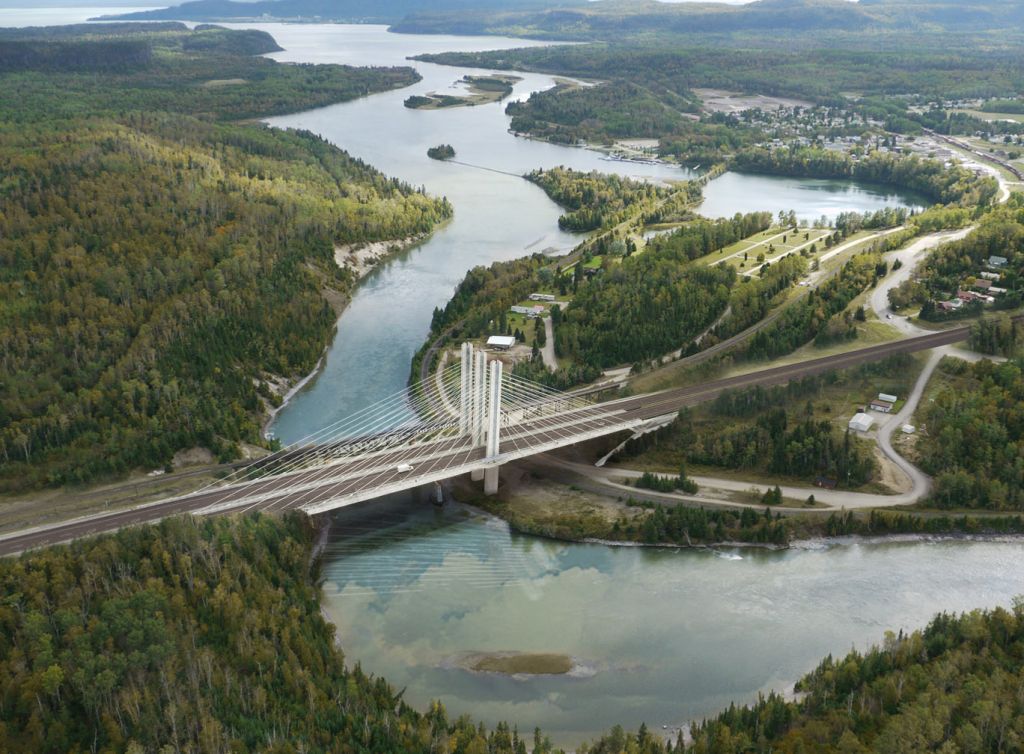 Ontario's first cable-stayed bridge will be constructed east of Thunder Bay, making travelling for residents and visitors more efficient.
The new four-lane Nipigon River Bridge will replace the current two-lane structure; it will include three towers with cables supporting the bridge deck. Part of the TransCanada Highway, approaches to the bridge will also be widened to four lanes, replacing the current two, and a separate walkway for pedestrian traffic will be installed over the river.
"The top of the towers is 70 m (229 ft) above the river and the deck is 25 m (82 ft) above the river," Ministry of Transportation's (MTO's) Annemarie Piscopo explained to Construction Canada Online. "The main span across the river is 139 m (456 ft) and the total length is 252 m (826 ft)."
Transportation infrastructure investment from the provincial government is part of the overall "Growth Plan for Northern Ontario," with this particular project creating approximately 1000 jobs. Building is scheduled to begin in August and completion is expected for 2017.