Ontario stone product company wins environmental excellence award
May 15, 2013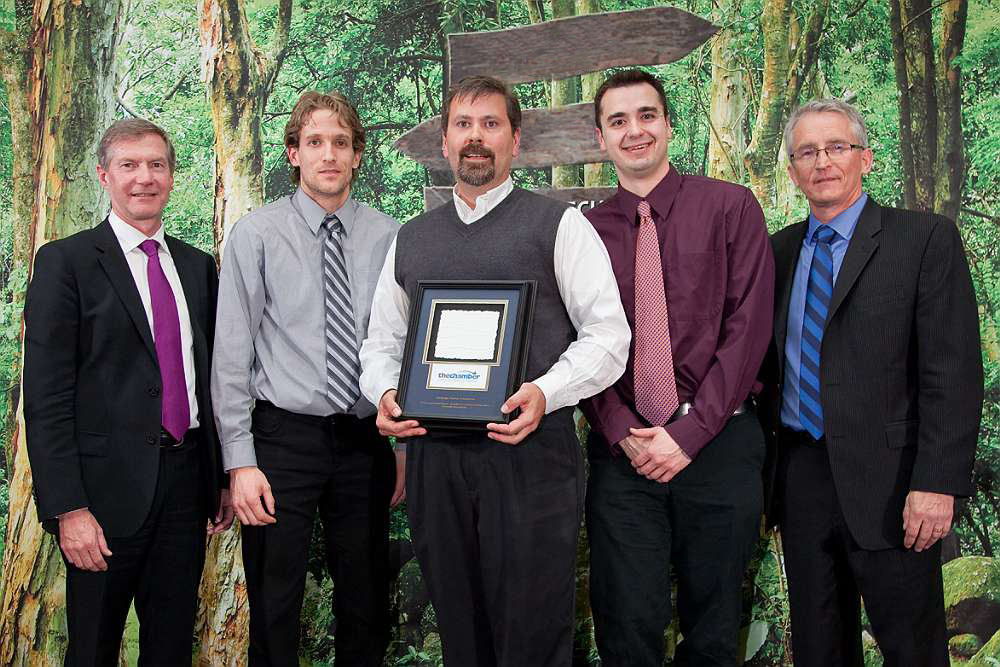 The Cambridge Chamber of Commerce has recognized Arriscraft International for quality in energy conservation as part of the 2012 Business Excellence Awards program.
Arriscraft is an Ontario stone product manufacturer that has seen a 23 per cent decrease in kilowatt hours per 1000 kilograms of material produced since 1999. The award is given to a business demonstrating the creation of programs that contribute to the creation of a healthy environment. Companies are judged based on energy use reduction and their ability to implement environmentally-responsible practices.
"Energy conservation and sustainability is an integral part of our business and our culture at Arriscraft," plant manager Andy Hall told Construction Canada Online. "Sustainability is anchored in our corporate strategy as well as in the products we make. We strive to continuously improve our manufacturing process in order to reduce energy consumption."
Some of the processes the company uses include:
water recycling and re-use during production;
recycling programs and material packaging from recycled materials; and
the use of natural materials during production.
Endnotes:
[Image]: http://www.constructioncanada.net/wp-content/uploads/2014/06/Arriscraft-Award-Win.jpg
Source URL: https://www.constructioncanada.net/ontario-stone-product-company-wins-environmental-excellence-award/
---