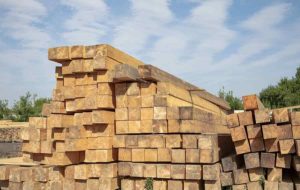 Ontario's Provincial government lauded the U.S. Department of Commerce's recent decision to lower "unfair" duty rates on Canadian softwood lumber exports—however, the government reiterated its position for all duty rates to be removed immediately.
In a joint statement, Graydon Smith, Minister of Natural Resources and Forestry, and Vic Fedeli, Minister of Economic Development, Job Creation, and Trade said:
"Ontario's forest sector and its workers are vital to the prosperity of this province. To deliver on our plan to build Ontario, our government is standing up for families, businesses, and communities by speaking out against unfair practices targeting our forest sector."
The provincial government also asserted how the U.S. government's duties on softwood lumber punish consumers and businesses alike on both sides of the border, especially at a time when the Ontario is providing cost-of-living relief.
In solidarity with other provincial governments, the federal government and industry leaders in Canada, Ontario government supports the Canadian forest industry and free trade between the U.S. and Canada.
The recent decision to lower duties on Canadian softwood lumber exports seems to indicate a breakthrough in the decades-long trade dispute over softwood lumber between the U.S. and Canada. The issue came to surface when in 2016 the American lumber industry, threatened by the lower-priced Canadian lumber products, filed a petition with the U.S. government to investigate whether Canada's provincial governments played a part in subsidizing Canadian softwood lumber products. The investigation has since been handled by the U.S. Department of Commerce and the U.S. International Trade Commission are responsible for conducting the investigation.