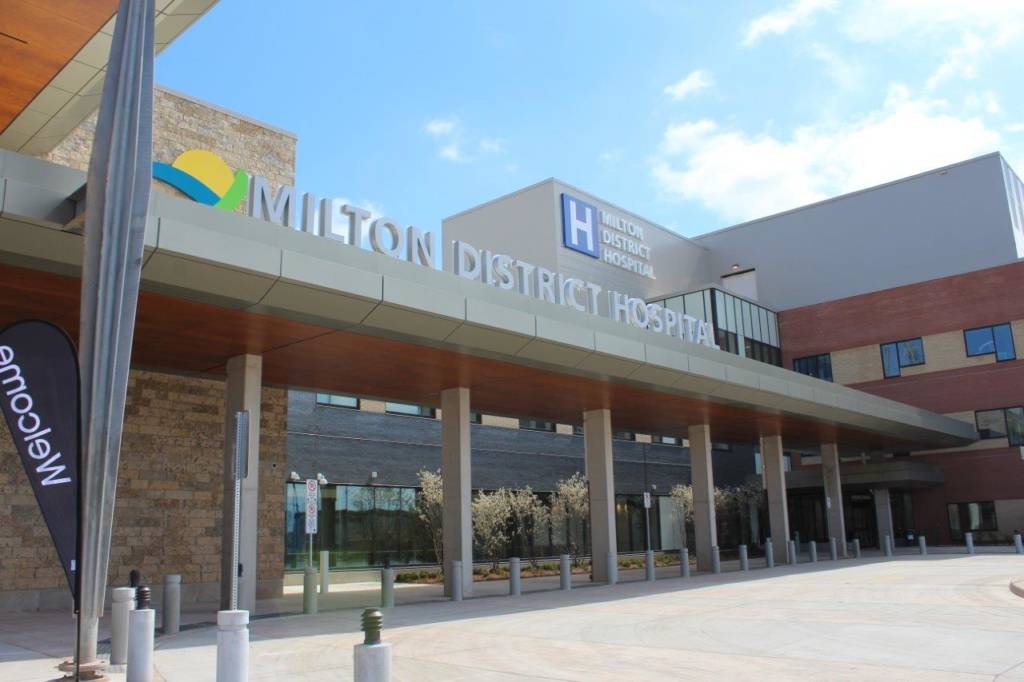 After two years of construction, Milton District Hospital in Ontario's Halton region has achieved total completion on its expansion project, signifying all construction activities are complete. The hospital's sustainable building strategy targets Leadership in Energy and Environmental Design (LEED) Silver certification through the Canada Green Building Council (CaGBC).
Halton Healthcare began providing patient care in the new space last October, following the achievement of substantial completion status in the spring.
"The Milton District Hospital expansion project is a case study for design-build excellence," says Kelly Wallace, district manager with PCL Constructors Canada, the project's design-builder. "Achieving total completion within seven months of substantial completion on a project of this scope says volumes about the collaboration and respect exhibited by all partners, which was a critical success factor in achieving this tremendous outcome for the people of Milton."
Valued at $512 million, the project was served by architects B+H and RTKL Associates. The expansion adds 30,658 m2 (330,000 sf) of space to the existing 11,613 m2 (125,000 sf) hospital.
The renovation more than doubles overall capacity, with inpatient beds increasing from 63 to 129. Eighty per cent of rooms are single-capacity, allowing for improved infection control/prevention, increased patient privacy, and quieter healing environments. Additional features include new emergency and surgical services, as well as an expanded maternal newborn unit, including a level 2A special care nursery with capacity for eight bassinettes.
"The partnership that came together to build the expansion at Milton District has set a new standard for hospital construction and design in Ontario," says Bill Bailey, vice president of redevelopment with Halton Healthcare. "Not only was construction completed on-time and on-budget, construction deficiencies that remained after substantial completion. This is an incredible achievement."
To read more about the project, click here.