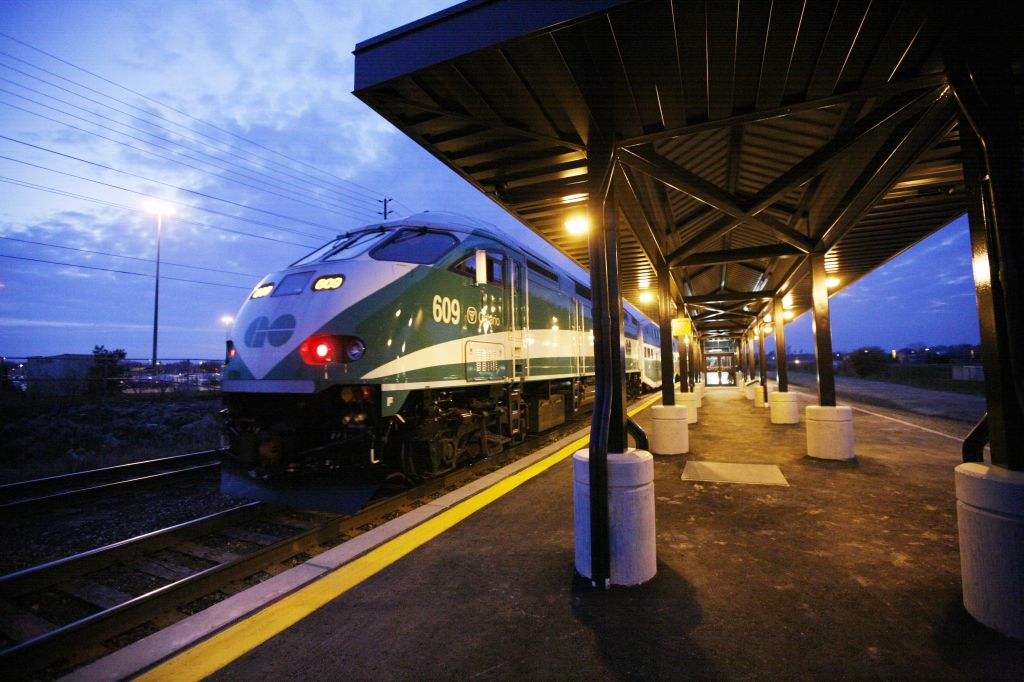 A large-scale transit project has won the Consulting Engineers of Ontario's (CEO's) most prestigious award, the Willis Chipman Award for excellence in consulting engineering.
The award was presented to AGM Program Managers last month for its role in the recently completed $700-million, multi-year GO Transit Rail Infrastructure Improvement Program (GO TRIP).
AGM, a consortium of Hatch Mott MacDonald, IBI Group, and MMM Group Ltd., was recognized for maintaining railway operations and delivering the project on time and under budget. The project increased capacity on GO Transit's commuter rail network while improving passenger safety and security.
The program consisted of 11 major projects and added:
• 100 km (62 mi) of new track;
• three grade separations;
• 16 new bridges;
• 17 station expansions to accommodate new track and longer trains; and
• two layover facilities and feasibility studies for new lines.
Also included were improvements to the Georgetown corridor to support the Air Rail Link between Toronto Pearson International Airport and Union Station.
The project achieved a 21 per cent increase in passenger capacity, better on-time train performance, and the elimination of 1 million km (621,371 mi) of daily car travel.
Also presented were this year's Ontario Consulting Engineering Awards. Recognizing the knowledge, skill, and expertise of consulting engineers in the province, they showcase the importance of consulting engineering to the economic, social, and environmental quality of life in Ontario.
Projects are judged based on four criteria as they apply to each project:
• project objectives, solutions, and achievements;
• technical excellence and innovation;
• level of complexity; and
• contribution to social, economic, and/or environmental quality of life.
An Award of Excellence is presented in categories based on the size of firm as determined by the number of employees. Projects are also eligible to be recognized with an Award of Merit for achievement.
This year's winners include:
• Award of Excellence: Firm with 26 to 100 Employees–DST Consulting Engineers for slope stabilization using soil nail and root technology for Genivar (Sault Ste. Marie);
• Award of Excellence: Firm with 101+ Employees–Stantec Consulting for redeveloping Wychwood Barns for Artscape (Toronto);
• Award of Merit (Building Engineering and Science Award): H.H. Angus & Associates for the North Bay Regional Health Centre;
• Award of Merit (Industry, Energy and Resources Award): Aiolos Engineering for the Automotive Centre of Excellence at the University of Ontario Institute of Technology (UOIT) in Oshawa; and
• Award of Merit (Transportation Award): Delcan Corp. for the CN Rail elevated roundabout grade separation in the City of London.