Nova Scotia seeks to regulate coastal construction
by sadia_badhon | March 19, 2019 9:54 am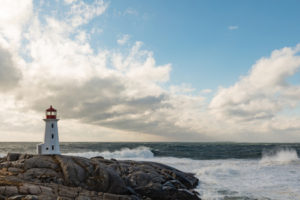 Nova Scotia is proposing a legislation to ensure new coastal construction is built in locations safe from storm surges and sea level rise. The new Coastal Protection Act will help protect salt marshes, dunes, and other important features protecting its coastlines.
Environment minister Margaret Miller said, the legislation will ensure clear province-wide rules for what can and cannot be done on its vulnerable coastlines.
"Climate change means rising sea levels, greater risk of flooding, and coastal erosion," said Miller. "We need to protect the natural ecosystems that help defend our coasts, and this legislation will help us do that."
Coastal features filter water, shelter birds and sea life, and allow the coast to naturally adapt to the impact of climate change.
"This legislation is a crucial step toward protecting our coastal ecosystems by preventing future inappropriate coastal development," said Nancy Anningson, coastal adaptation senior co-ordinator with the Ecology Action Centre[2]. "Protecting our coastline will allow it to adapt and be resilient."
Last summer, the province received more than 1300 responses to an online survey on coastal protection legislation. It also held 16 in-person sessions with stakeholder groups and reached out directly to fisheries and agriculture groups, and First Nations.
The department will continue to work closely with municipalities and other organizations to develop the regulations that will define how this legislation will work.
Endnotes:
[Image]: https://www.constructioncanada.net/wp-content/uploads/2019/03/Opener-8.jpg
Ecology Action Centre: https://ecologyaction.ca/
Source URL: https://www.constructioncanada.net/nova-scotia-seeks-to-regulate-coastal-construction/
---