Non-residential investment increases nationally
August 1, 2012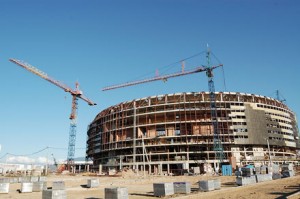 According to a Statistics Canada (StatsCan) report released last month, investment in non-residential building is on the rise.
After nine months of declining investments across the nation, 2012's second quarter saw an increase of 1.8 per cent—up to $11.2 billion. This growth is being attributed to more national spending in commercial and industrial building sectors.
The largest increases were seen in Ontario, Alberta, and Québec; these three provinces were among the seven to see an upswing in investments. However, the Atlantic provinces—Newfoundland, Prince Edward Island, and New Brunswick—all experienced a decline in non-residential spending.
Overall, the commercial and industrial areas have seen the highest rise. However, because of a decrease in public projects, the institutional sector has fallen behind. This investment area saw a downturn in seven provinces. Alberta was hardest hit, falling 5.3 per cent, and British Columbia declined 3.5 per cent where spending on educational and healthcare facilities has decreased. Québec, however, saw a 2.8 per cent institutional increase due to educational facility investment.
Endnotes:
[Image]: http://www.constructioncanada.net/wp-content/uploads/2014/06/bigstock-construction-12870923.jpg
Source URL: https://www.constructioncanada.net/non-residential-investment-increases-nationally/
---