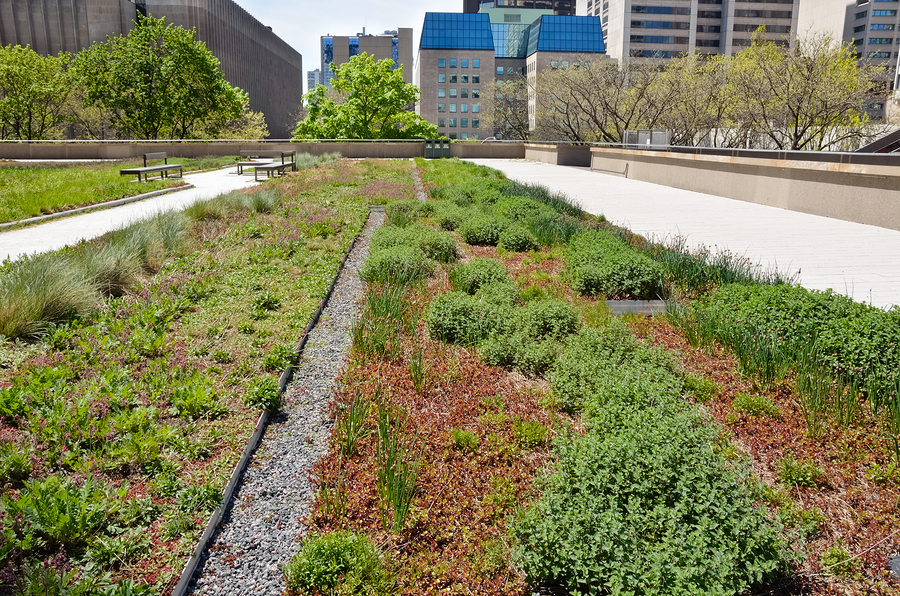 ASTM International is currently developing several standards for sustainable roofing systems.
ASTM Committee D08 on Roofing and Waterproofing's subcommittee D08.24 on Sustainability, is working on numerous standards, including ASTM WK26599, Guide for Design of Sustainable, Low-slope Roofing Systems, which will address the process designers use to determine the demands and factors a roofing system must be able to withstand. These factors include weather, foot traffic, building pressurization, and interior humidification.
"This standard will help designers and specifiers design a durable, long-lasting roof capable of protecting the building structure and contents," consulting engineer and ASTM D08.24 task group chair Eric K. Olson, PE, explained to Construction Canada Online. "The standard places emphasis on analyzing all the adverse conditions the roof will need to endure to help select a durable system. Roofs are unique building systems in that failure places the building and its contents at risk of damage."
The standard will address the gap between roofs being designed to be durable without incorporating sustainable properties. In other words, it provides the guidelines for a durable and sustainable roofing system.
"Replacing a failed roof and damaged building contents and structure creates an environmental burden," said Olson. "Current sustainability trends such as use of roofs for open/paved space, vegetation, photovoltaics, and rainwater retention, make life even harder for the roof and further increase risk of roof failure if the roof is not properly designed."
Additional standards in development include:
ASTM WK26595, Guide for Roof System Durability;
ASTM WK26596, Practice for (Product Category Rule) for Preparing Environmental Product Declarations of Low-slope Roofing Membranes; and
ASTM WK29304, Guide for Selection of Roofing/Waterproofing Membrane Systems for Vegetative (Green) Roof Systems.