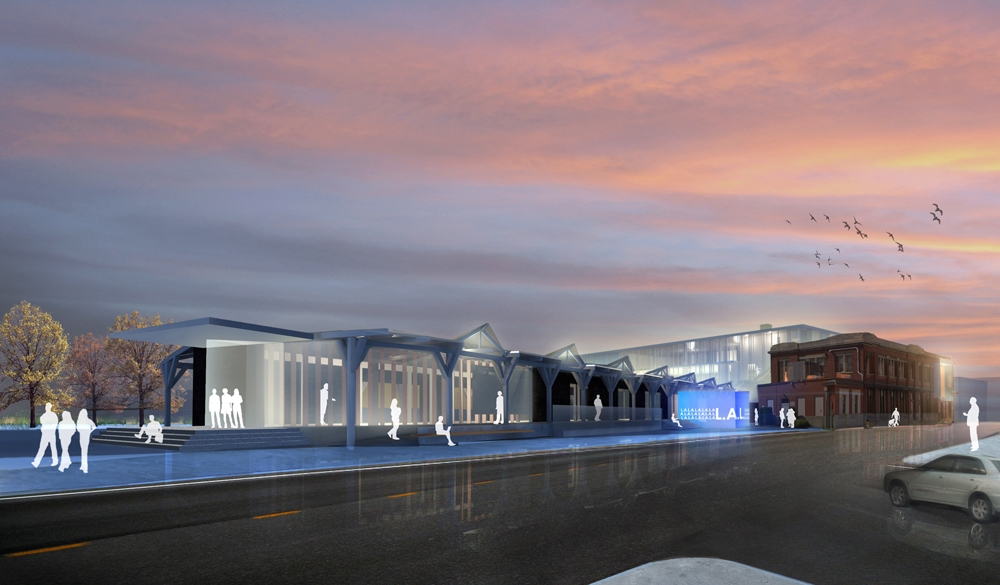 Canada's newest architecture school is coming closer, with construction on Laurentian University's School of Architecture set to begin over the next few weeks in Sudbury, Ont.
Purchased from the City of Sudbury, historic buildings such as the former Market Square in the city's downtown core will be restored in addition to new construction.
Laurentian Architecture's founding director, Terrance Galvin, PhD, explains the timeline of construction, which will be separated into various phases.
"Phase One of the renovation work will give us our studio and seminar space for the first two years of the school's operation," he said.
The second phase includes new construction elements, with the historic buildings' renovations taking place during the first phase.
The restorations to the Canadian Pacific Railway (CPR) Freight Shed, where the first students to enroll in the program will study, include:
upgraded insulation;
interior finishes;
siding and roofing; and
updated electrical, mechanical, and ventilation systems.
The first wave of students begin studying in September 2013.