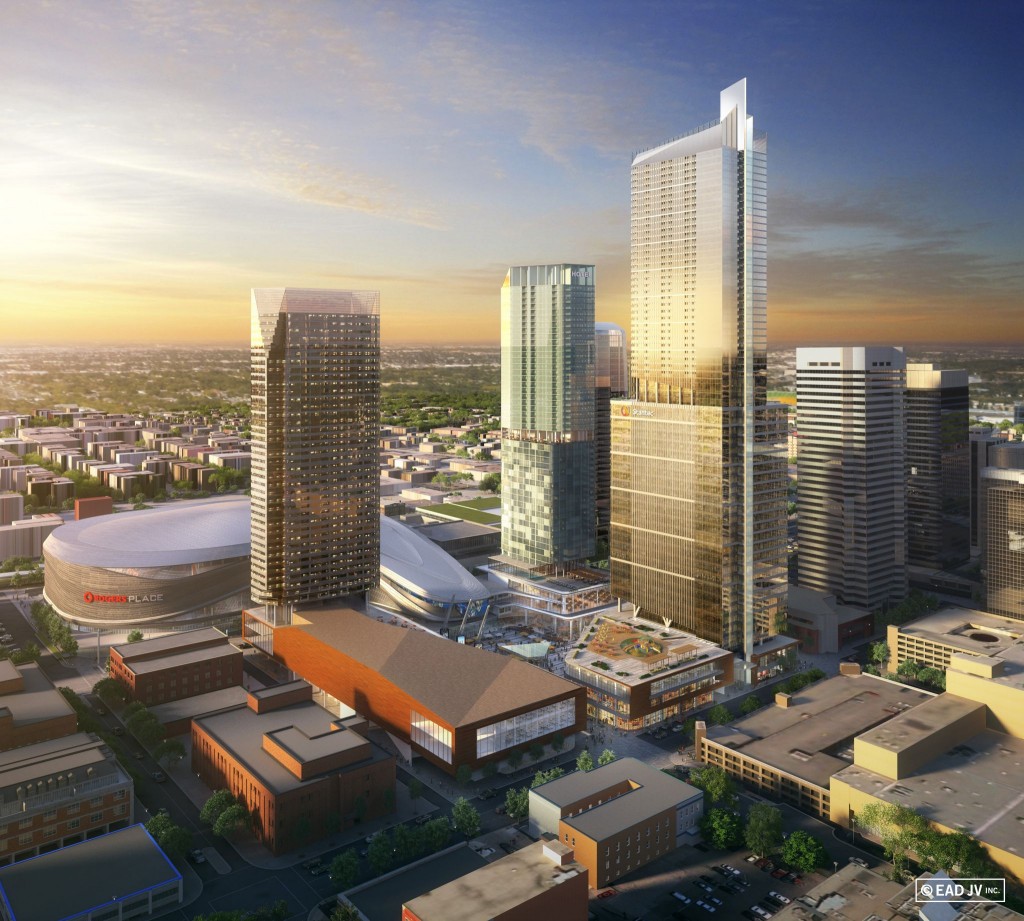 Last week, plans to change Edmonton's skyline with a new 62-storey tower were announced.
The future home to the headquarters of engineering and consulting firm Stantec, it will stand 227 m (735 ft) tall—soaring above the 149-m (489-ft) Epcor Tower, and the 146-m (479-ft) Manulife Tower. Plans for the structure came about following the closure of the City Centre Airport and the restrictions on surrounding building heights.
The 92,903-m2 (1 million-sf) tower is part of the overarching Edmonton Arena District development project led by the Katz Group and WAM Development Group. The high-rise will feature office space, retail areas, as well as residential units.
Stantec will occupy approximately 41,806 m2 (450,000 sf) of the 55,741 m2 (600,000 sf) office space, spread across 26 floors, when the tower opens its doors in 2018. This location will bring Stantec's 1700 employees from across the city into one office space.
Additional features will include retail space on the main floor and 320 residential units in the top 33 floors of the building.