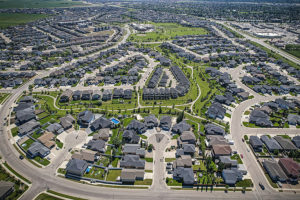 As it marks its second year of operations, the Home Construction Regulatory Authority (HCRA) will now impose administrative penalties on Ontario home builders or vendors breaching legal and ethical obligations.
A new regulation, now in effect, adds administrative penalties—a financial penalty like a fine—to the HCRA's existing enforcement tools, which includes revoking or imposing conditions on a licence.
"The HCRA is serious about holding new home builders and vendors accountable for their behaviour," says Wendy Moir, the HCRA's CEO and registrar. "These penalties are not just a cost of doing business. This is a clear message and reminder to the industry that unethical conduct and violations of the rules will not be tolerated."
With the introduction of administrative penalties, the HCRA is further able to ensure home buyers are protected. The recent legislative and regulatory changes to the New Home Construction Licensing Act, 2017 (NHCLA) allow the HCRA to use the proceeds of administrative penalties to provide funds to negatively impacted consumers, depending on the circumstances. The HCRA may consider whether a licensee benefitted financially from breaking the law and, if so, an additional penalty may be applied reflecting the amount of the benefit, which could be passed on to the impacted consumers.
Penalties can also be imposed on people or companies who operate without a licence—which is illegal.
"These penalties, up to $50,000 per occurrence, depending on the contravention—are a first for the industry and will support an enhanced, fair, and safe marketplace," says Moir. "They will support the HCRA in quickly taking action against illegal and unethical behaviour, both protecting consumers and ensuring a level playing field in the industry."
Ongoing education to facilitate compliance with the requirements under the NHCLA and Code of Ethics regulation will be critical to building an enhanced new home construction marketplace.
To support an informed industry, the HCRA has issued several advisories to licensees, reminding them of their conduct expectations and the potential consequences for not following the rules. The HCRA has also enhanced the Ontario Builder Directory (OBD) to support consumers in their home buyer journey by providing additional disclosures on builders, including information on condominium contract terminations.