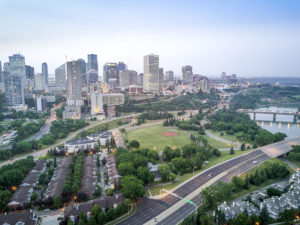 Construction on the Edmonton Medical Lab Hub, Alta., nicknamed the 'super lab', has been halted by the newly elected provincial government.
Shovels hit the ground last month for the building, which would reside next to the University of Alberta's south campus. The project was scheduled for completion in 2022.
The $590-million project would have consolidated lab services for Edmonton under a single roof and placed it under the control of Alberta Health Services (AHS), according to CBC.
During campaign, Premier Jason Kenney had vowed to cancel the lab project if his party won the election because he felt money slated for the project could be better used on patient care and hospitals, CBC reports.