N.S. seeks input on proposed built environment accessibility standard
by arslan_ahmed | September 6, 2023 4:13 pm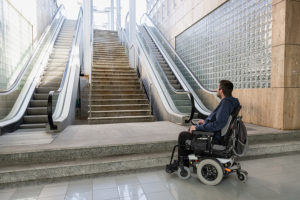 Nova Scotia is looking for feedback from residents on the proposed built environment accessibility standard. The proposed standard focuses on new construction and major renovations.
People can also comment on amendments proposed for the Nova Scotia Building Code Regulations and Fire Safety Regulations, as well as new accessibility guidelines.
Nova Scotians can provide their feedback at: https://novascotia.ca/built-environment-public-review/[2]. The deadline is October 30.
The built environment includes interiors and exteriors of buildings and outdoor spaces, such as sidewalks, trails, parks, and beaches. The government's accessibility strategy, Access by Design 2030, outlines how the government will achieve its goal of an accessible province by ensuring people with disabilities have equitable access to programs, services, information, and infrastructure.
"Access and freedom of movement is vital to a vibrant and inclusive community, economy, and society for all people. CANS is committed to working collaboratively with community stakeholders to make Nova Scotia a more accessible place for everyone. We strongly encourage industry and Nova Scotians to provide feedback on the proposed built standard that will help address barriers in the spaces where Nova Scotians live, work, learn and play," says Duncan Williams, president and CEO of the Construction Association of Nova Scotia (CANS).
Endnotes:
[Image]: https://www.constructioncanada.net/wp-content/uploads/2023/09/bigstock-Man-With-Disability-On-Wheelchair.jpg
https://novascotia.ca/built-environment-public-review/: https://novascotia.ca/built-environment-public-review/
Source URL: https://www.constructioncanada.net/n-s-seeks-input-on-proposed-built-environment-accessibility-standard/
---