Municipal infrastructure strategy promoted for Ontario
by mbuckstein | September 5, 2012 8:49 am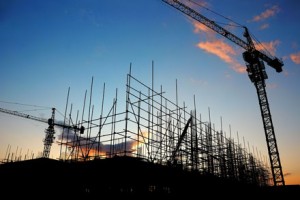 A new Ontario initiative to encourage long-term infrastructure planning aims to better determine maintenance costs and prioritize new projects.
At last month's Association of Municipalities Ontario (AMO) conference, the "Municipal Infrastructure Strategy" was introduced by Bob Chiarelli, infrastructure minister, who defined the budgets for municipality building in 2013. From the $60-million infrastructure investment, $9 million will be available for smaller municipalities to develop asset management plans, and $51 million will be offered for high-priority construction needs. Additionally, 350 Ontario municipalities are eligible to apply for grants for critical projects.
In 2010, Consulting Engineers of Ontario (CEO) launched the "Think Long-term Ontario" campaign to promote planning ahead for infrastructure in the province and advocate for programs like the announced strategy.
"Municipalities are required to have asset management plans in place in order to qualify for funding," said CEO's Barry Steinberg. "There are consulting engineering companies that have the experience and expertise to help municipalities complete these plans in order to take advantage of provincial infrastructure funding. This presents an opportunity for the industry to fulfil a need that has time constraints."
Endnotes:
[Image]: http://www.constructioncanada.net/wp-content/uploads/2014/06/bigstock-Construction-Site-at-Dusk-or-16560581.jpg
Source URL: https://www.constructioncanada.net/municipal-infrastructure-strategy-promoted-for-ontario/
---