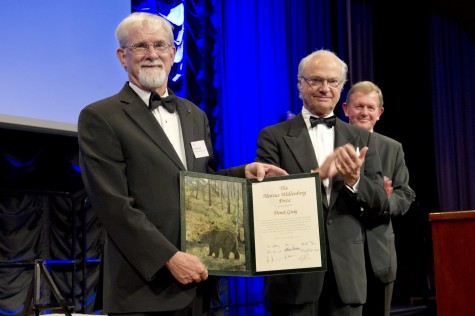 A Canadian is the recipient of an international award for his research in the forest product industry.
Being recognized for his work on nanocrystalline cellulose (NCC) fibre, Derek Gray, PhD, was honoured with the Marcus Wallenberg Award. Distributed by the Marcus Wallenberg Foundation for Promoting Scientific Research in the Forest Industry, the award recognizes scientific achievements in the international forestry sector.
The NCC fibre has various uses for the built environment, including in paint and coatings. Gray's work was able to contribute to a NCC pilot project at non-project research centre FPInnovations, along with the opening of the first NCC commercial plant.
"We have found adding a small quantity of NCC in water-based varnishes increase the hardness and the scratch-resistance without affecting the transparency," FPInnovations research lead Jean Bouchard told Construction Canada Online. "Moreover, because of NCC's unique optical properties as a nanomaterial, it can generate special optical effects when added in paints and dyes which can be of great architectural interest."