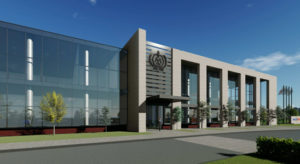 Construction of Molson Coors Canada's most modern brewing facility and distribution centre has started in Longueuil, Que. Pomerleau-Alberici, a partnership between Pomerleau and Alberici Constructors, will lead the design and construction aspects of the project.
The new facility represents a major investment and a new chapter in the company's 230-year presence in the country.
"The new brewery will be equipped with improved technologies that will allow us to reduce our energy consumption, [carbon dioxide] CO2 emissions and carbon footprint, such as optimized equipment layouts to reduce beer loss and waste, and a state-of-the-art CO2 recovery system," said Matthew Hook, chief supply chain officer, Molson Coors Canada.
The project site with an area of more than 57 ha (140 acres) offers easy access to quality water, highways, ports, Hydro-Québec services, natural-gas conduits, and a wastewater treatment plant, thereby meeting all the requirements of modern brewing operations.
Molson Coors Canada will be seeking Leadership in Energy and Environmental Design (LEED) certification.
The new plant will be the one of most integrated and agile operations within Molson Coors. It will service the domestic and export markets and be capable of producing a portfolio of beer and non-beer brands, in bottles, cans, and kegs.