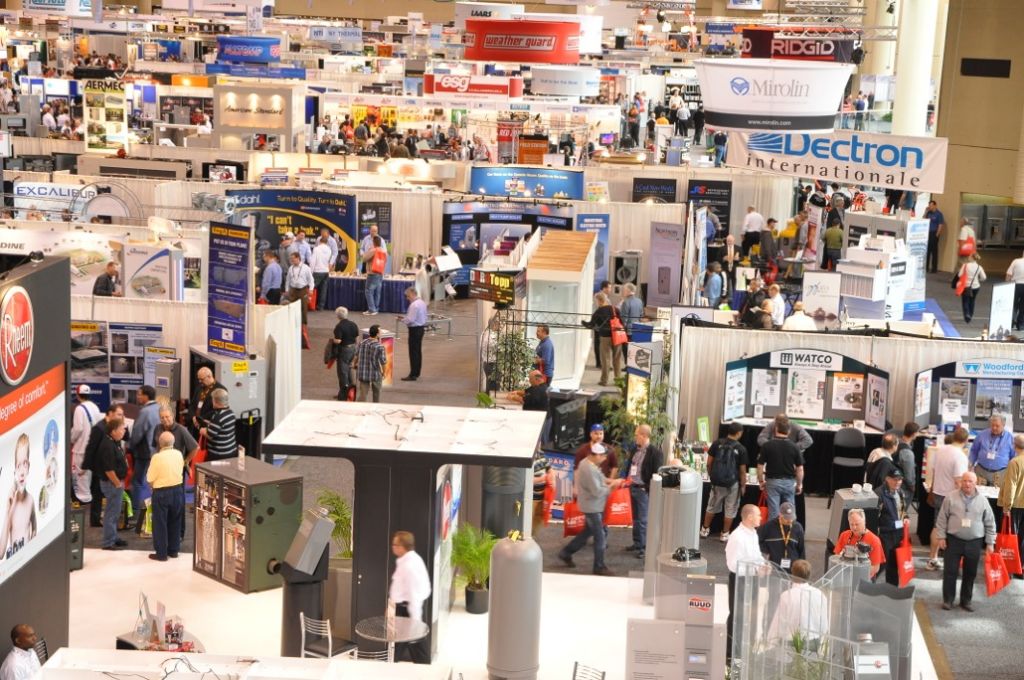 The Canadian Mechanical and Plumbing Exposition (CMPX), kicks off today at the the Metro Toronto Convention Centre.
Running until March 21, CMPX 2014 offers the various attendees—ranging from plumbers and mechanical contractors to engineers and specifiers—educational sessions and a tradeshow floor with more than 500 exhibitors.
Arranged by the Heating, Refrigeration, and Air-conditioning Institute of Canada (HRAI) and the Canadian Institute of Plumbing and Heating (CIPH), the show also includes 20 learning forum seminars.
These include:
"Enhanced Refrigeration Solutions;"
"Radiant Heating & Cooling for Commercial Buildings;"
"Water Heating and Regulatory Update;"
"High Efficiency Commercial Space Heating;" and
"Plastic Vent Pipe Installation."
"There are 21 different Learning Forum sessions with critical topics like new codes and standards, as well as new and emerging technologies for everyone who works in the air conditioning, heating, hearth, plumbing, piping, refrigeration, and ventilation industries," CMPX manager Patrick Shield told Construction Canada Online.
There will also be presentations of new products, an Emerging Technologies Centre, and Skills Centre. Visit www.cmpxshow.com for more information on how to register.