Manitoba government increases contaminated site monitoring
June 6, 2012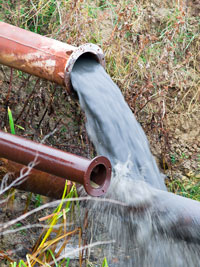 The Manitoba government is proposing changes to the Contaminated Sites Remediation Act, improving site investigation and management.
"These changes will ensure sites that might affect the health of Manitobans will now be reported, investigated, and dealt with by those responsible for the contamination," said Gord Mackintosh, Conservation and Water Stewardship Minister. "When the amendments come into effect, we will be able to flag and deal with possible contaminated sites in the early stages, before they become emergency health hazards."
A provincial spokesperson told Construction Canada Online the legislation includes:
• order provisions for site investigations;
• remediation of a site and/or the development of remediation plans;
• a process of designating contaminated sites;
• a means to identify responsible parties and allocate apportioned responsibility for contaminated sites; and
• provisions for the establishment of a contaminated site registry.
The new bill would enable a new site designation––'impacted sites.' The amendments allow a site to be designated as:
• a contaminated site if it is contaminated at a level that poses a threat to human health, safety, or the environment; or
• an impacted site if it is contaminated at a level that does not currently pose such a threat, but that may pose such a threat in the future.
Under the proposed changes, the owner of a site designated 'impacted' must prepare a plan to address the contamination and submit it for review. Remediation orders for an impacted site could also be issued. The owner would be responsible for remediation, but can apply for an 'order-sharing responsibility' for the remediation among those who could be held responsible if the site had been designated as a contaminated site.
Source URL: https://www.constructioncanada.net/manitoba-government-increases-contaminated-site-monitoring/
---