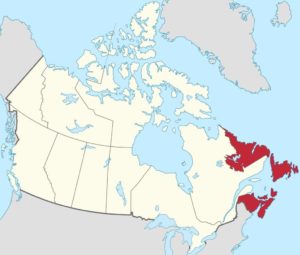 One of Canada's largest privately-owned consulting engineering firms, CIMA+, has opened an office in Halifax, Nova Scotia, to better serve its existing clientele in all four Atlantic provinces, while pursuing growth plans in that market.
CIMA+ provides a variety of consulting engineering services, namely in the areas of buildings, infrastructure, transportation, energy and resources, project management, communication systems, and the environment.
Despite having a strong client base and a core group of resources in the Atlantic region, CIMA+ had not opened an office there earlier. Now the new office at 302–238A Brownlow Avenue, Dartmouth, Halifax, will allow the company to better focus on present projects in renewable energy, utility upgrades, retrofits, and new infrastructure developments.
"We are very pleased to be involved on projects related to the Atlantic loop, connecting the four provinces to hydroelectricity and other renewable sources, supporting the phasing out of coal-fired generation. The majority of our Atlantic clients are in the energy and resources sector, and we anticipate they will have growing needs in light of the planned infrastructure projects in the region" says Steeve L'Heureux, executive vice-president, energy and resources at CIMA+.
"With our new permanent base in Halifax, our company will be able to contribute even more actively to the economic vitality of the Atlantic region," says Jeff Hynes, partner, director, energy and resources at CIMA+. "After last year's opening of our third Atlantic office in Clarenville (Newfoundland and Labrador), we gained a taste of how promising the Atlantic market could be for CIMA+. Now, with our new base in the region's largest city, we look forward to further tapping into this unrealized growth potential."