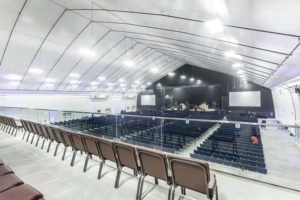 By Ben Fox and Ellie Fox
Tension fabric structures have served a key role as a cost-effective facility solution for years. In some cases, users have turned to fabric buildings when brick-and-mortar construction is not economically feasible or would take too long to complete. In other cases, fabric is more suitable to the application in the first place, because its translucency provides natural daylighting, or due to the inherent corrosion-resistance of fabric cladding.
For a long time, the fabric building market remained stable, but also stagnant. Most companies in the industry were content to stay where they were, with advancement efforts mostly focused on providing a slightly modernized version of the same basic niche product that has existed for decades.
However, in the last decade, some companies have pushed the (building) envelope toward innovation. Technology, new materials, and improved methods have allowed fabric buildings to become a practical option for many construction projects, and to better serve their tried-and-true industries, such as aviation, athletics and recreation, municipal/government, commodity storage, and more.
These innovations have given the industry a much-needed push forward, but they have also created new challenges as companies work to learn new processes and properly implement them. At the end of the day, a building is only as good as the people behind it at every step of the design, manufacturing, and installation processes. While enhanced approaches to construction should theoretically expand the life cycles of buildings far beyond that of traditional fabric structures, quality control (QC) is paramount to ensure what is being promised is being delivered.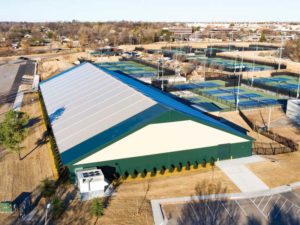 The importance of using metal building software (MBS)
The biggest step forward in terms of quality for fabric structures occurred with the incorporation of rigid-frame engineering, a hallmark of conventional architecture. Traditionally, fabric buildings relied upon hollow-tube, open-web truss frames riddled with subjective designs—leaving ample room for interpretation when evaluating their structural integrity.

Control the content you see on ConstructionCanada.net!
Learn More.