Looking for innovative design in Mississauga, Ont.
by Samantha Ashenhurst | March 1, 2018 2:36 pm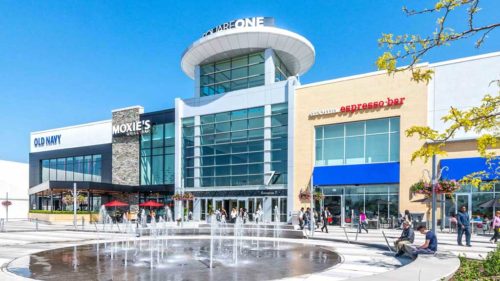 Architects, engineers, designers, and contractors are invited to nominate projects for the 2018 Mississauga Urban Design Awards[2]. Celebrating its 35th anniversary, the theme for this year's awards program is "Design That Moves Us."
Nominations are open to projects completed in the City of Mississauga prior to March 30, 2018. In addition to Awards of Excellence and Merit, submissions will also be considered for an Award of "Healthy by Design," honouring projects which adhere to elements of the region's Healthy Development Index[3] (HDI) (i.e. promoting walkable, healthy communities). The number of awards issued will be at the discretion of the jury.
Submitted designs will be evaluated on the following criteria:
significance, city-wide scale;
significance, community scale;
living green;
innovation;
context;
execution; and
healthy by design.
The deadline for applications is March 30. To submit a project, click here[4].
To read about last year's winners, click here[5].
Endnotes:
[Image]: https://www.constructioncanada.net/wp-content/uploads/2018/03/ed_04-SQ1-North-and-Simons.jpg
2018 Mississauga Urban Design Awards: http://www.mississauga.ca/portal/residents/urbandesignawards
Healthy Development Index: https://www.peelregion.ca/health/resources/healthbydesign/pdf/GPA_HDI_Recomendations_Report_print.pdf
here: http://www7.mississauga.ca/documents/pb/main/2018/2018_MUD_Awards_Nomination_Form_small.pdf
here: https://www.constructioncanada.net/projects-honoured-for-sustainability-and-effective-design-in-mississauga-ont/
Source URL: https://www.constructioncanada.net/looking-innovative-design-mississauga-ont/
---