IoT in new build construction
April 5, 2019
by Adrian Thomas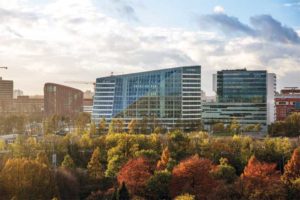 Deloitte, a global professional services firm, set out to find a new building to house its Amsterdam office, it wanted one that would change the world, as well as comply with the European Union's (EU's) Energy Performance of Buildings Directive 2010/31/EU.
The result is the Edge[2], said to be one of the world's greenest and most efficient office buildings, with a Dutch Building Research Establishment Environmental Assessment Methodoogy (BREEAM-NL) sustainability rating of just over 98 per cent, the highest ever awarded at that time. Deloitte's building employs the Internet of Things (IoT), or devices other than computers or smartphones that are connected to the Internet, to make every aspect of the structure smarter.
This technology helps make the experience inside this building unique. The Edge's sensors recognize each employee upon arrival, and through a custom smartphone app, assign each person a workspace for the day based on his/her schedule. Its IoT-enabled lighting means each workstation can have custom light settings, which change for each employee based on their pre-determined preferences. The custom lighting panels are connected to 28,000 sensors throughout the building, monitoring motion, visible light, temperature, humidity, and infrared light.
PJP Architecture, which designed the Edge, said the combination of the mobile app and the building's architecture supports activity-based working: employees deliberately choose the location and ambience they want to work in for different tasks throughout the day.
In addition to possessing these smart capabilities, the Edge is a net-zero energy building. It collects rainwater for internal plumbing fixtures and its solar panels generate 102 per cent of the building's energy.
At Deloitte, 72 per cent of employees working in the Edge said they enjoy having a sense of control over their environment. Prioritizing the employee experience and factoring it into every decision made during the design process makes Deloitte attractive when recruiting and retaining young talent.
The Edge has strong design and esthetic qualities. It can be an inspiration for architects who are looking to bring their building designs into the future. Specifically, when planning for IoT capability, there are three principal considerations: data management, interoperability and future-proofing, and cybersecurity preparedness.
Trends impacting buildings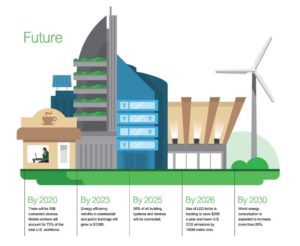 The current shift in how buildings are designed, built, and used is motivated by four predominant influencing factors: urbanization, desire for lower energy use, sustainability, and IoT.
Urbanization
By the year 2050, the proportion of the world's population living in urban areas will increase from 54 to 66 per cent (this information comes from a United Nations [UN] news report[4]). That is an increase of 2.5 billion people living in urban areas between 2014 and 2050. Existing cities will get bigger and denser, and there will be new ones evolving in less developed countries. Over the next 40 years, the world is expected to build 230 billion m2 (2476 billion sf) of new construction (for more information, consult the UN Environment Global Status Report[5].).
Electricity
These cities all have one thing in common—they are made up of buildings, and these structures need electricity. Buildings represent 30 per cent of global energy consumption and more than 55 per cent of global electricity demand (for more information, visit the International Energy Agency[6] [IEA]). Without action, energy demand from buildings could increase 30 per cent by 2060.
Sustainability
The above-mentioned rise in electricity consumption has affected and will continue to impact regulations to address consumption in cities around the world, such as the aforementioned EU directive. As sustainability becomes a core value for businesses, this value extends into the workspaces of organizations and directly impacts the desire for developing eco-friendly buildings.
IoT
The IoT industry is growing rapidly, and IoT solutions are becoming more affordable and accessible. By 2020, there will be more than 30 billion devices connected to the Internet (click here[7] for details). IoT is creating opportunities for real-time optimization and forecasting with machines creating valuable analytics. Disruptions resulting from technology are bringing golden opportunities to create new requirements for buildings, enabling their owners to realize better efficiencies throughout the design, construction, and operation stages.
The value of IoT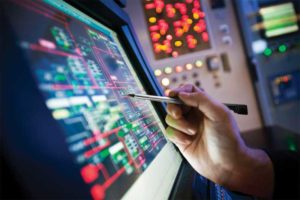 The need for more connected, resource-efficient, and smart buildings will become increasingly apparent as our current infrastructure continues to age. With the implementation of IoT solutions, buildings can be used to gather and analyze data on current conditions and required maintenance and better identify areas within the structure where urgent improvements are needed.
Data[9] from one equipment manufacturer reveals commercial buildings waste about 30 per cent of the energy they consume, and this waste typically happens through insulation, HVAC, lighting, windows, and chimney exhaust. Over a building's lifetime, 75 per cent of its costs go to maintenance and operating expenses. Data[10] from a 2016 SmartMarket Report on global green building trends reveals that in new commercial green buildings, operating costs decrease eight to nine per cent over one year and up to 15 per cent over five years. As efficiency and sustainability in buildings become even more important, those that have smart and connected solutions integrated into their systems from the outset will become more desirable and yield significant cost savings for their owners.
Deloitte's the Edge is a strong case study for the potential of IoT, and it offers key insights for architects and engineers. Heralded as one of the most sustainable buildings in the world, it contains a multitude of IoT sensors integrated into a single data-analysis platform tracking everything from energy use to when the coffee machines need to be refilled. As mentioned previously, the building was specifically designed to harness solar power. This is part of the reason it was awarded an extremely high sustainability score from BREEAM.
When considering ways to implement IoT and other smart technologies, it is critical to know what the ultimate use for the building will be and its potential tenants. The IoT sensors integrated into an office building will be vastly different from those for a hospital or a condominium.
While there is an appetite for smart buildings, it has yet to reach mainstream practice. According to a 2017 report[11] by Navigant Research, "IoT for Intelligent Buildings," the global IoT market for intelligent buildings is "expected to grow from $6.3 billion in 2017 to $22.2 billion in 2026."
Often, as in the case of the Edge, an anchor tenant who sees the long-term value of IoT, has a larger budget covering the increased initial cost, and intends to remain in the building long-term to recover that cost might be the driving factor in incorporating IoT into a building. The organization may have goals for sustainability, energy efficiency, employee satisfaction, or any number of other factors that might lead them to want IoT in the building. In fact, client demand[12] is the top driver for green buildings; demand jumped to 40 per cent in 2014 from 35 per cent in 2012.
In cases where there is no anchor tenant driving the demand, architects and designers can still integrate capabilities for future occupants. Much building equipment, including HVAC, is now available with IoT technology integrated at the manufacturing plant. Additionally, as many IoT-enabled devices are not much different in cost to install from typical wired legacy devices and traditional systems, many designers are looking to IoT-enabled options, whether or not the 'smart' function will be used immediately.
Much of this initial decision-making will come from the building developer, in consultation with a long-term anchor tenant, where there is one. The anchor tenant will have influence on the building capabilities. Together, the developer and tenant can decide what needs to be measured and the ideal end-user experience. This will narrow down what types of sensors need to be installed and where, as well as which applications and services should be available. From there, vendors can work in partnership with the designers to identify the proper edge control, IoT protocols, and platforms to make the system of interconnected devices collect, report, and analyze data seamlessly.
Critical IoT building considerations
In addition to developing a baseline for the building's IoT systems, there are three major considerations for architects and designers who are planning for IoT capability in a facility: the data that will be generated, interoperability and future-proofing the building, and cybersecurity preparedness.
Data
According to a 2016 Navigant Research report titled "Data Integration for Intelligent Buildings," one impact of IoT becoming more mainstream is the increasing expectation for buildings to be smart. The report predicts that users would demand data-driven solutions "that improve energy and operational efficiencies, facility planning, preventative maintenance, fault detection, occupant comfort, and safety in buildings." IoT-driven analytics should also include proactive maintenance recommendations.
How do smart buildings turn the vast amount of data collected into actionable insights? The answer depends on the type of building and the priorities of the owner or operator. For example, a large office building can now look at real-time office usage data and tie HVAC settings to individual offices rather than an entire block. This results in significant savings and ensures occupant comfort is not sacrificed.
However, smart buildings require more than sensors. The ability to analyze all the data generated by equipment and sensors is the critical difference in creating a building that is truly smart. Adding IoT devices and thousands of sensors throughout a building means that when all these sensors—lights, HVAC, switches, electrical panels, and circuit breakers—are connected, they generate massive amounts of data. Designers must understand how that data will be generated, captured, and managed. This includes making allotments for data storage and location of edge controls within the building, planning for wireless or wired connectivity, and critically mapping how data will be analyzed and used.
Ultimately, collecting data is in vain if it is not properly analyzed to provide value. Therefore, planning not only for how the data will be stored but also what software and management systems will be used to process and analyze the data is crucial to maximizing the value of IoT.
In this context, the term 'management system' refers to a building management system (BMS). This is used to collect basic data and control a building's HVAC system and lighting. 'Software' in this context refers to any number of specialized add-on software systems that may be used to enhance the overall building controls.
Interoperability and future-proofing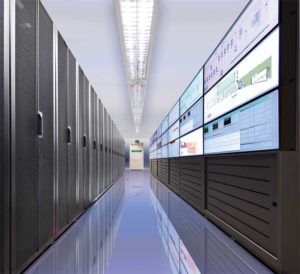 Historically, building operating systems have been extremely proprietary. One of the first systems in a building to become IoT-enabled was HVAC. The list of connected devices has expanded significantly from then, and now virtually all systems in a building—plumbing, electrical, lighting control, HVAC, and more—can be connected. As more and more building systems are brought online, they might not all come from the same vendor or use the same digital platforms or Internet protocols.
As a result, much of the impact and success of building-integrated IoT can come down to the interoperability of different systems within the facility. When an open-source, interoperable system is implemented in a new build, not only will it generate success for the building management team and operators, but it will also offer more choice for device selection and create better opportunities to use current technology, as well as new solutions as they are developed. By using this kind of system, one can gain the flexibility to select the device that works best for the project at hand rather than being limited to one supplier.
A key challenge for designers is maximizing the connectivity that comes with interoperability. Many architects do not have the experience or expertise to make design decisions about this kind of integration as part of the design and build process, but it is a critical consideration. The design team can benefit from having an expert on board who understands IoT connected systems and can make appropriate recommendations throughout the process.
Interoperability also means anticipating the needs of the future. Designers must consider what types of IoT-enabled devices may be used in the building, what would be connected, and what type of infrastructure would be necessary to support this. These early considerations are important, regardless of whether IoT devices will be used immediately upon building completion, or whether the framework is being laid for later adoption. Having a flexible and adaptable infrastructure to meet the building's future needs as they change and grow is a huge part of the value of IoT.
Cybersecurity
Cybersecurity is no longer only the responsibility of a chief technology officer and should be top of mind for those undertaking a new building project. Any IoT-enabled device connected to a network could pose a risk, but the risk can be mitigated when the designer brings together operations and IT for integrated security.
Cybersecurity should be considered in schematic design when implementing IoT in a new building, from securing networks all the way to selecting the right devices. With connected devices, cybersecurity starts at product development. Designers should look for solutions and vendors who incorporate security measures from concept through to execution. They should select products that:
are designed with security in mind (e.g. products benchmarked against international security standards);
meet International Organization for Standardization/International Electrotechnical Commission (ISO/IEC) 27034, Information technology—Security techniques —Application security, standards;
come from vendors who have dedicated cybersecurity test labs; and
have designers keep up with ever-changing security risks.
Architects and designers could even consider these security measures should be a requirement in selecting vendors and partners. In 2018, we cannot be putting connected devices online without proper security measures in place. Secure solutions do exist, and they should be an essential part of the planning process.
Building for future-ready cities
While we are still in the early years of smart buildings, the architecture, engineering, and construction (AEC) sector tends to think of them individually rather than in terms of what they can contribute as a cohesive group. Construction of more smart buildings will lead to the advancement of smart cities, which holds a lot of possibilities for our collective future.
The IoT market[14] for commercial buildings is expected to grow 25 per cent annually to become a market of more than $85 billion in 2020. By 2025, 50 per cent of all building systems and devices will be connected. It is to the benefit of building designers to plan now for how IoT could be incorporated. Much of the technology is wireless so it can be easy to reconfigure these devices if the right communications systems are incorporated into the building from the beginning.
Designers and architects need to have a vision for how IoT will be used, developed in partnership with the building's owner, anchor tenant, and developer. With this vision in mind, energy management experts and automation vendors can consult on the next steps of the process, including how to integrate and connect all the various IoT systems within a building for a fully connected, smart, and future-forward building.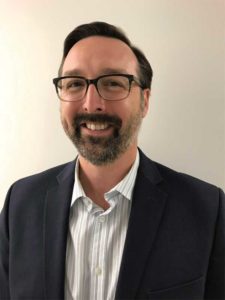 [15]Adrian Thomas is the vice-president of Schneider Electric Canada's building division. He is responsible for a variety of business activities, including the marketing and business development of EcoStruxure, the company's Internet of Things (IoT)-enabled, interoperable platform for homes, buildings, data centres, and infrastructure. A graduate of McMaster University's electrical engineering program, Thomas has more than 20 years of experience in the electrical equipment and industrial automation industry.
Endnotes:
[Image]: https://www.constructioncanada.net/wp-content/uploads/2019/04/Edge_7F8A5173_a_cmyk.jpg
Edge: http://www.plparchitecture.com/the-edge.html
[Image]: https://www.constructioncanada.net/wp-content/uploads/2019/04/infographic_Source_Schneider-Electric.jpg
report: http://www.un.org/en/development/desa/news/population/world-urbanization-prospects-2014.html
Global Status Report: http://www.worldgbc.org/sites/default/files/UNEP%20188_GABC_en%20%28web%29.pdf
International Energy Agency: http://www.iea.org/buildings
here: http://www.forbes.com/sites/louiscolumbus/2017/12/10/2017-roundup-of-internet-of-things-forecasts/#7e91a0101480
[Image]: https://www.constructioncanada.net/wp-content/uploads/2019/04/Electrical-SCADA-System-Source_Schneider-Electric.jpg
Data: http://bit.ly/2yCS2Fd
Data: http://fidic.org/sites/default/files/World%20Green%20Building%20Trends%202016%20SmartMarket%20Report%20FINAL.pdf
report: http://www.navigantresearch.com/reports/iot-for-intelligent-buildings
client demand: http://bit.ly/2RiHDFp
[Image]: https://www.constructioncanada.net/wp-content/uploads/2019/04/monitoring-servers-and-information-Schneider-Electric.jpg
IoT market: http://www.memoori.com/portfolio/internet-things-smart-commercial-buildings-2016-2021
[Image]: https://www.constructioncanada.net/wp-content/uploads/2019/04/Adrian-Thomas-3.jpg
Source URL: https://www.constructioncanada.net/iot-in-new-build-construction/
---