Incorporating fire-rated glass into LEED projects
January 8, 2016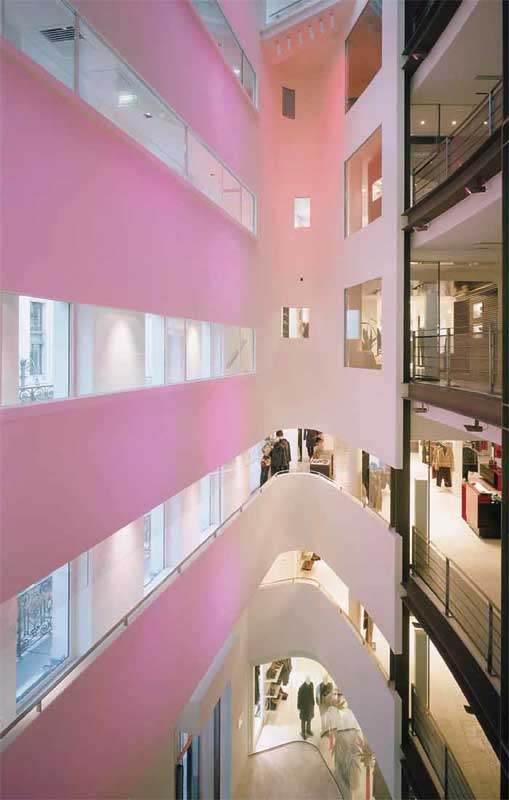 By Patricia Hernandez and Lori Jerome
Fire-rated glass products are specifically chosen to make buildings safer for occupants in life-safety situations, but these materials—whether windows, curtain walls, skylights, door lites, or floor assemblies—can also help make a space brighter, more inviting, and more energy-efficient. When considering integrated whole-building design and efficiency, choosing the proper glass products is critical. Simply put, the ideal material is one permitting the greatest amount of natural light to enter a building, while reducing or eliminating solar radiation and solar heat gain. This solar control can help maximize the performance of a building and allow warmth to enter a building during the winter, while also keeping the building cool in the summer months.
Fire-rated insulated glass units (IGUs) can have options for low-emissivity (low-e) coated glass and be insulated with a specialized gel to help reflect the energy of the sun and insulate the interior of the building. This enables high-density areas to comply with strict fire codes while contributing to the energy efficiency of the building at the same time.
Whether the project is a commercial office, school, or healthcare facility, allowing abundant daylight into interior spaces and providing a visual connection to the outdoors can have a positive impact on productivity or healing, improving the overall mood of the occupants. This means fire-rated glass that provides up to 90 per cent transmittance of visible light into a structure can bring in daylighting without compromising safety.
When thinking about sustainable projects, however, it can be important to understand how these glazing materials contribute to specific aspects of the predominate green building standard—the Leadership in Energy and Environmental Design (LEED) program.
Changes between LEED 2009 and LEED v4
LEED is currently undergoing a change. The existing rating system (often called 'LEED 2009'), with which many are familiar, is open for registration until October 31, 2016—this deadline was extended in order to give building owners and design/construction professionals enough time to prepare for the program's newest iteration, LEED v4, which debuted last year and features increased rigor and multiple updates. Consequently, this article examines how fire-rated glazing products could contribute to both rating system versions.
Energy and Atmosphere
Under LEED for New Construction (NC) 2009, fire-rated glazing products can contribute toward Energy and Atmosphere (EA) Prerequisite 2, Minimum Energy Performance, which mandates all projects achieve a minimum level of efficiency. It also helps a project earn points under EA Credit 1, Optimize Energy Performance, for increasing levels of conservation.
LEED 2009 uses American Society of Heating, Refrigerating, and Air-conditioning Engineers (ASHRAE) 90.1-2007, Energy Standard for Buildings Except Low-rise Residential Buildings, as its reference standard. LEED v4, on the other hand, invokes the 2010 edition of ASHRAE 90.1, along with updated advanced energy design guides and data centre energy modelling.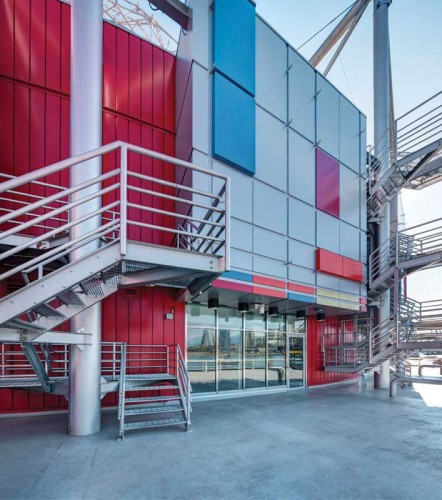 Regardless, the ideal glass product remains the one that permits the greatest amount of natural light to enter a building while still reducing the thermal effects of infrared (IR) energy and solar heat gain. (Of course, in fire-rated assemblies' case, it must also meet all relevant life-safety testing requirements.) This can be achieved by working with manufacturers in discussing options ranging from enhanced thermal insulation in opaque wall assemblies to double and triple glazing or specialized solar control or low-e coatings. When considering whole-building energy performance, the glass—in addition to measuring up to fire-rated, life-safety requirements—must aid in minimizing solar heat gain and reducing the load on the project's HVAC system.
Materials and Resources
Under LEED 2009, glazing products can help achieve Materials and Resources (MR) points, with certain considerations. For example, MR Credit 4, Recycled Content, requires materials to have at least 10 or 20 per cent (based on cost) of the total value of the materials in the project to contain recycled materials. Due to fire rating standards, however, many fire-resistive glazing materials lack any recycled content. Still, the accompanying steel framing system can incorporate post-consumer recycled material.
MR Pilot Credit 52, Material Multi-attribute Assessment, calls for permanently installed products that have a critically reviewed lifecycle assessment (LCA) or environmental product declaration[3] (EPD). Earning this credit entails seeking fire-rated glazing products with EPDs conforming to International Organization for Standardization (ISO) 14025, Environmental Labels and Declarations−Type III Environmental Declarations: Principles and Procedures.
Similarly, MR Pilot Credit 76, Material Ingredients and Reporting, offers a point to projects with products demonstrating the chemical inventory to 1000 ppm through a manufacturer's inventory, health product declaration (HPD), or cradle-to-cradle certification. Such HPDs are expected to be forthcoming from fire-rated glass manufacturers in the immediate future.
Under LEED v4, these two pilot credits have 'graduated.' The new rating system has the credit, Building Product Disclosure and Optimization, which comes with two options: "Environmental Product Declarations" and "Sourcing of Raw Materials." For gaining a point under the first path, 20 different permanently installed products must be sourced from five different manufacturers with EPDs.
LEED v4 also offers a Construction and Demolition Waste Management credit. Many fire-rated glazing products are customized, produced, and manufactured to specific needs and dimensions. Since no sizing or cutting is necessary onsite, waste generation is reduced.
Indoor Environmental Quality
In LEED 2009, Indoor Environmental Quality (EQ) Credit 8.1, Daylight and Views−Daylight, rewards project teams for achieving natural light penetration in 75 per cent of regularly occupied spaces (it differs a bit for schools). To achieve this point, it is important to specify fire-rated glass products that allow admission of daylight into a space. The rating system offers a further point under EQ Credit 8.2, Daylight and Views−Views. This necessitates a direct line of sight to the outdoor environment via vision glazing between 762 and 2286 mm (30 and 90 in.) above the finished floor for building occupants in 90 per cent above the finish floor for building occupants in 90 per cent of all regularly occupied areas. Fire-rated glazing products helping achieve this must offer the translucence of a clear glass window.
Under LEED v4, the credit, Daylight, calls for:
provision of various glare-control devices for occupied spaces;
achievement of no more than 10 per cent annual sunlight exposure; and
demonstration of illuminance levels between 300 and 3000 lux.
EQ Credit, Quality Views, requires achieving a direct line of sight to the outdoors via glazing.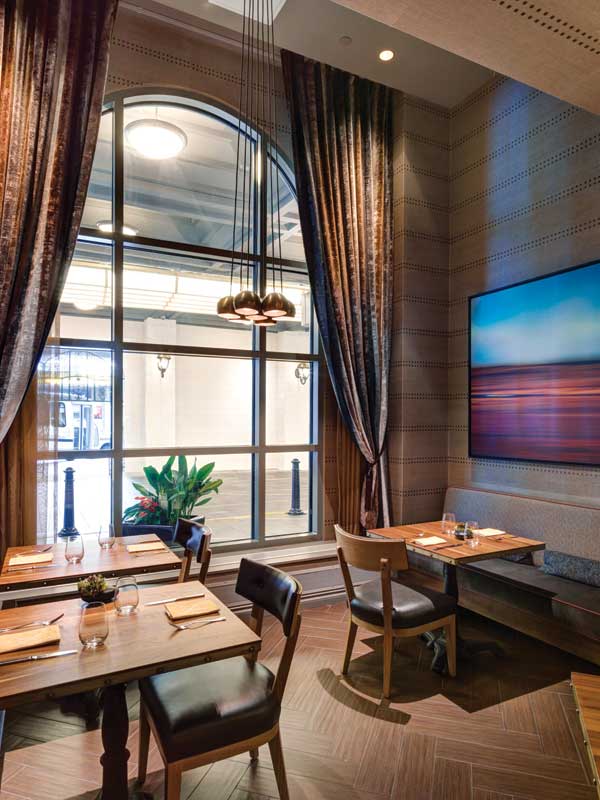 VNHS housing: A case study
A recent Vancouver Native Housing Society (VNHS) mixed-use project—Broadway+Fraser (pictured on the cover)—in partnership with BC Housing, the City of Vancouver, and Broadway Youth Resource Centre (BYRC)—provides a look at how fire-rated glass can contribute to a sustainable 'green' project seeking LEED certification. (BYRC is an integrated program that provides a wide range of social, health, housing, education, employment, and life-skills services to homeless and at-risk youth between the ages of 12 and 24. Services are provided by several non-profit agencies, a community college, a university, and all three levels of government. The goal of this multi-agency model is to provide a seamless continuum of integrated community-based social and health services.)
For context, VNHS is a registered charity and is governed by an all-Aboriginal board of directors. Founded in 1984, it manages a portfolio of 17 buildings with a total of 706 units; the group currently houses approximately eight per cent of the urban Aboriginal population.
VNHS works in partnership with federal and provincial government agencies to achieve affordability for individuals and families with low incomes. Initially, the primary funding agency was the Canada Mortgage and Housing Corporation (CMHC), which provided subsidies through the Urban Native Housing Program. In 1997, the responsibility for funding all housing programs was transferred to BC Housing; in 2013, administration of VNHS housing subsidies moved to the Aboriginal Housing Management Association (AHMA).
The new mixed-use project in question is one of 12 Vancouver-owned sites being developed under the Provincial Homelessness Initiative (PHI). It is a 8112-m2 (87316-sf) building that represents a commitment to build on the city's network of social and supportive housing projects. It consists of three major components:
subsidized rental housing and support services;
youth resource centre; and
commercial/retail area.
The building has since been named by BYRC as Kwayatsut (K-why-ah-sote)—a Coast Salish word holding the meaning of seeking one's power or spirit quest. Its design/construction team included sustainability consultant Blue Camas, along with architect Larry Adams and Neale Staniszkis Doll Adams (NSDA) Architects, MMM Group, Fast + Epp Structural Engineers, Perry and Associates, Horizon Engineering, exp Services, CES Engineering, Darwin Construction, Recollective, and E3Ecogroup.
Site context
The site is located at the northwest corner at the intersection of two major Vancouver streets, Broadway and Fraser Street, which were occupied by a one-storey commercial building with BYRC the major tenant. Immediately adjacent to the site on the west is a two-storey commercial building and a one-storey strip mall. To the north, across the lane, are three-storey residential buildings. To the east, across Fraser Street, is a series of small two-storey commercial buildings. Across Broadway are similar low-scale commercial buildings. Other neighbouring uses include a public park at Fraser and 8th Avenue, and the Mount Pleasant Neighbourhood House at Broadway and Prince Albert.
The site
The site is approximately 60 x 37 m (197 x 121 ft), and has an area of 2245 m2 (24,165 sf). It is located on a rise of land from both directions along Broadway. The site itself slopes from 2.1 to 0.9 m (7 to 3 ft), from Broadway to the lane. At construction time, there were no dedications or rights-of-way.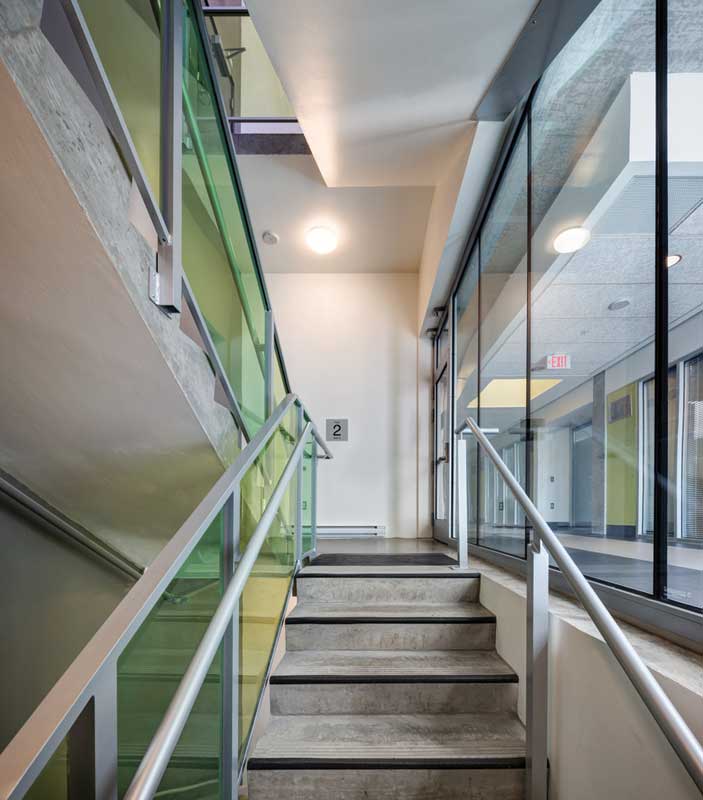 Residential and commercial
The residential component of the project consists of the equivalent of 103 single PHI units, plus amenity and support spaces. About 30 of the residents are youth and directly involved with the BYRC program, and the remainder of the units are available to individuals who have low incomes and are homeless (or at risk), referred through BC Housing. As per the memorandum of understanding (MOU) between the province and the city, priority was given to residents of Mount Pleasant and the Broadway Corridor.
The commercial component is approximately 1100 m2 (11,840 sf); it comprises the entire main floor facing East Broadway. It will be owned, managed, and leased by the City of Vancouver's Real Estate Services. Although dictated by current market trends, there is an opportunity for either community-oriented services suitable to the neighbourhood services or by a larger more destination-oriented retail space.
Design description
The selected building form comprises a two-storey commercial base with a six-storey residential component above, with an aggregate building form of eight storeys on East Broadway. This urban design response minimizes overshadowing to the residential areas to the north, defines the Broadway street edge, and provides a slim profile to traffic travelling both ways on Broadway. Active uses for BYRC, such as classrooms, art rooms, and meeting rooms, have been placed along Fraser Street and the lane to provide pedestrian interest and activity. Residential amenity areas and outdoor spaces have been provided on Levels 3 and 5. Large planters for urban agriculture are included as part of the outdoor amenity area on the fifth floor.
The landscape treatment of the streets has been designed to reinforce desirable urban design objectives. This includes the introduction of street trees, decorative paving, and bicycle racks.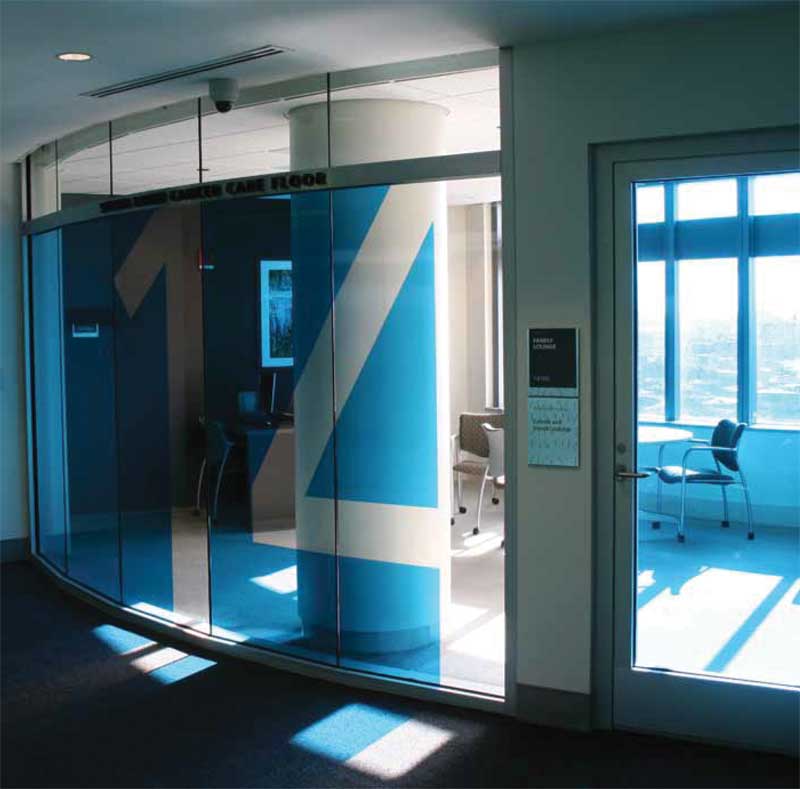 Project sustainability
This project is currently undergoing the process of being evaluated based on adherence to the principles of CaGBC's Gold certification under an earlier version of LEED. Through a careful design process, it is expected to consume significantly less energy via incorporating a high-performance envelope, low-flow fixtures to reduce water consumption, and a high-efficiency HVAC system to provide improved indoor air quality (IAQ) and occupancy comfort. This housing project also incorporates proper construction waste management, and included specifications calling for recycled content in the building materials and finishes low in volatile organic compounds (VOCs).
Passive design strategies
The design involves an optimized east-west building orientation, providing a large south-facing presence, with a compact and simple form. East- and south-facing windows of the building are protected with exterior shading systems providing passive heating through solar gain in the winter, while benefiting from cooling load control in the summer.
Assembly areas of the building, which typically require cooling during the summer, have been located along the north face where there is limited solar gain. North-facing glazing was maximized, including clerestory windows and a roof monitor to provide an ideal learning environment of naturally lit classrooms.
Exterior wall assemblies were optimized with high thermal resistance values, as well as controlled thermal bridging. Coupled with high-performance windows and a low window-to-wall ratio, this development incorporates a carefully reviewed building envelope with airtightness to minimize infiltration. The mechanical system includes ventilation air pre-conditioning that is achieved through a heat-recovery system, as well as the incorporation of natural ventilation via operable windows that allow for cross-ventilation through corridors. (With respect to EA Credit 1, the team is projecting nine points, along with that category's prerequisite.)
Role of fire-rated glazing
The product used here was a vertical fire-rate IGU in a 120-minute, fire-rated, butt-glazed application. This proprietary system offered optically continuous, unbroken expanses of glass that meet EW30-EI120 frameless fire protection requirements. This European standard compliance means the assembly met fire-protective and fire-resistive standards for frame or frameless applications from 20 to 180 minutes.
The fire-resistant glass consists of two or more sheets of toughened safety glass; a transparent intumescent gel between the panes of glass reacts when exposed to fire. The opaque layer allows for high light transmission, yet blocks the view of a fire to help minimize panic. This system also meets the demands for use of 'break-safe' materials—this means it met or exceeded Canadian General Standards Board (CAN/CGSB) 12.1-M, Tempered or Laminated Safety Glass, impact safety requirements.
A barrage of industry testing developed by fire protection industries, along with UL 263, Fire Tests of Building Construction and Materials, has been performed on the glass. Among the tests is exposure to the time temperature curve, which mimics the heat dispersion of a fire over time. The glass must contain the fire, revealing no openings and no flame development on the exposed side; after two hours, the temperature on the other side of the glass must not exceed 140 C (250 F) above ambient temperature.
Immediately following the furnace testing, the glass undergoes a hose test, in which a hose stream of cold water is applied at 207 kPa (30 psi) over the exposed surface in a pattern similar to what occurs during a real fire. The glass must survive the mechanical impact and thermal shock without developing any openings.
The fire-resistance properties do not come at a sacrifice to the project's 'look.' The glass is void of tint, and it can be butt-glazed, allowing for lengthy, uninterrupted spans for optimal esthetics and light transmission.
Conclusion
Providing more glass in general makes it possible to transform areas that rely on daylight into healthier spaces—the opportunity to use fire-rated glass provides the additional benefits to occupant safety. When specifying fire-rated glazing and frames, it is not only important to look for products that meet the prevailing building codes, but also to consider the growing list of manufacturers able to offer transparency documents such as EPDs, HPDs, and LCAs. These building material provides can supply informative resources on their products in advance to help with planning a project pursuing LEED.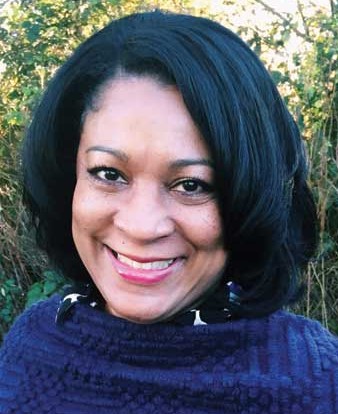 [7]Patricia Hernandez is the western regional sales manager for Vetrotech Saint-Gobain North America. She works with the architectural and glazing communities to educate the industry on the unique aspects of fire-rated glass. Hernandez has more than 25 years of experience in the building materials industry, and is active in numerous architectural and professional organizations. She can be reached via e-mail at patricia.hernandez2@saint-gobain.com[8].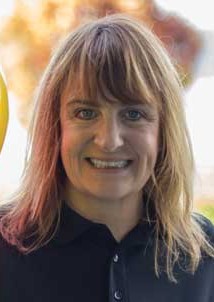 [9]Lori Jerome serves as the marketing project manager for Vetrotech Saint-Gobain North America, promoting fire-rated products for building safety and also for the ability to make a building more inviting and more energy-efficient. She can be contacted at lori.jerome@saint-gobain.com[10].
Endnotes:
[Image]: http://www.constructioncanada.net/wp-content/uploads/2016/01/3.jpg
[Image]: http://www.constructioncanada.net/wp-content/uploads/2016/01/Vancouver_Science_World_04.jpg
environmental product declaration: http://www.constructioncanada.net/carbon-environmental-product-declarations-and-brickwork-reducing-footprints-through-masonry
[Image]: http://www.constructioncanada.net/wp-content/uploads/2016/01/Vancouver_Fairmont_Hotel_04.jpg
[Image]: http://www.constructioncanada.net/wp-content/uploads/2016/01/Vancouver_02.jpg
[Image]: http://www.constructioncanada.net/wp-content/uploads/2016/01/1.jpg
[Image]: http://www.constructioncanada.net/wp-content/uploads/2016/01/patriciahernandez.jpg
patricia.hernandez2@saint-gobain.com: mailto:patricia.hernandez2@saint-gobain.com
[Image]: http://www.constructioncanada.net/wp-content/uploads/2016/01/350stgobainpartyvetrotech-15.jpg
lori.jerome@saint-gobain.com: mailto:lori.jerome@saint-gobain.com
Source URL: https://www.constructioncanada.net/incorporating-fire-rated-glass-into-leed-projects/
---