How green building can enhance the Manitoba Provincial Budget
by carly_midgley | May 8, 2017 12:02 pm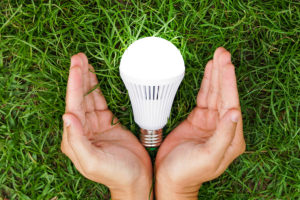 The 2017 Manitoba Provincial Budget was released last month, but the Manitoba Chapter of the Canada Green Building Council[2] (CaGBC) is still hoping for more detail.
The budget makes the following commitments:
contributing $1.7 billion to strategic infrastructure (with $641 million intended specifically for the health, education, and housing sectors); and
contributing $370 million to municipal, local, and other provincial infrastructure.
The chapter's concerns arise from the budget's vague language—no clarification is offered regarding what "strategic infrastructure" really means, and little indication is given as to how the budget will back up a stated commitment to a provincial climate plan and green infrastructure.
The benefits of such commitments were outlined in a 2015 report from CaGBC, which stated green building not only generated $438.8 million gross domestic product (GDP), but also supported 5500 jobs within the province. In other words, the green building industry offers significant potential for cost and energy savings, enhancing return on investment (ROI), improving the health of building occupants, and enabling more sustainable use of energy and carbon.
During the budget consultation process, the chapter was able to offer a variety of recommendations, including implementing a benchmarking program to analyze the performance of large buildings. This would help outline areas where water and energy savings can be achieved and facilitate the investment planning process when recommissioning or retrofitting.
More on the 2017 provincial budget is available here[3].
Endnotes:
[Image]: https://www.constructioncanada.net/wp-content/uploads/2017/05/bigstock-141531653.jpg
Canada Green Building Council: http://www.cagbc.org/
here: http://www.gov.mb.ca/budget2017/
Source URL: https://www.constructioncanada.net/how-green-building-can-enhance-the-manitoba-provincial-budget/
---