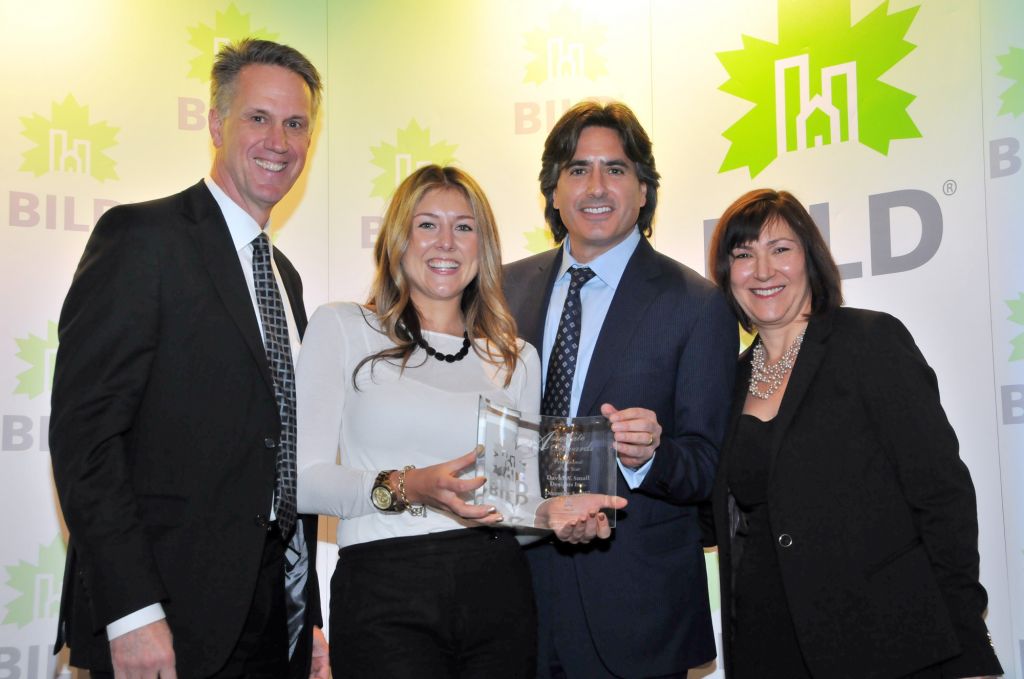 Building Industry and Land Development Association (BILD) has named its best in new Greater Toronto Area (GTA) home construction.
Beginning in 2004, the annual awards honour firms in 49 categories, ranging from supplier to homebuilder of the year. However, rather than judge the record 1200 applicants with a panel of industry members, firms' submissions were evaluated by their clients.
"With regards to the evaluation process, we felt customer satisfaction plays a vital role in determining the quality, service, and professionalism put forth by the nominees," BILD's Andrei Zaretski told Construction Canada Online. "When customers take the time to send us their comments about the company, it really says a lot about the type of relationships they build with their clients."
Residential architecture firm David Small Designs took "Service Professional of the Year." Awarded by positive reviews from clients, it focuses on building relationships to better serve its customers.
"It is not enough to just be an expert in your field. Customer service matters. How you interact with clients is crucial to the success of your business, this includes your follow up time, helpfulness, and willingness to go the extra mile," the firm's Rebecca Muise told Construction Canada Online.
Other winners included N. De Luca Plumbing Inc. (Trade Contractor of the Year), and Sun-Brite Drapery (Manufacturer/Supplier of the Year).