Glazing technology promises greater architectural freedom
May 14, 2015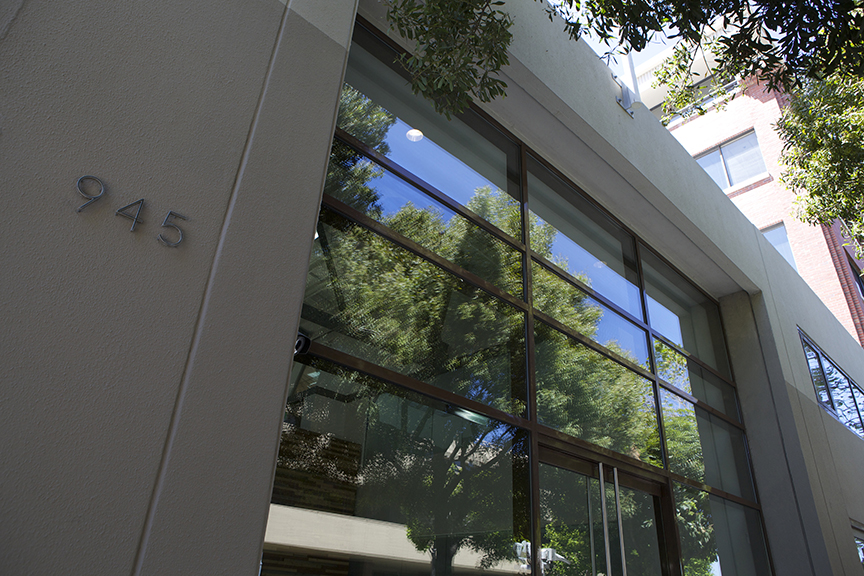 By Brandon Tinianov, PhD, PE, LEED AP
The plethora of glass box buildings springing up in Canadian cities is a prime example of designers and architects' fascination with expansive glazed façades. Buildings with large glass surfaces are not only stunning on an esthetic level, but also allow occupants—who spend approximately 90 per cent [2]of their time inside—to maintain a connection to the outdoors.
However, this burgeoning architectural esthetic comes at a time where there is also growing consciousness of the critical role architecture can play in bringing us to a new level of environmental responsibility. Canada's commercial and institutional buildings account for 12 per cent[3] of the nation's secondary energy use and 11 per cent[4] of its greenhouse gas (GHG) emissions. Commonly regarded as prime culprits of energy inefficiency, windows are typically responsible for up to 40 percent[5] of the total heating, cooling, and lighting consumption.
Further complicating the situation, legislation has significantly increased the focus on sustainable design and mitigating buildings' negative environmental impacts. Net-zero energy design is an active topic in Canada, but exterior building design strategies have not yet caught up with the low-energy requirements of the 2011 National Energy Code of Canada for Buildings (NECB). While there are measurements specific to a heating-dominated climate that evaluate the total energy benefit of a glazing application (i.e. its Energy Rating [ER][6]), they only highlight the challenges of all-glass buildings. In the end, beautiful buildings also need to be efficient.
There are two strategies employed by architects to increase (or regain lost) glazing area to meet the performance objectives of building energy codes and standards. The first is reducing the internal building loads (i.e. major equipment and plug loads), which is often difficult to control due to the need to fundamentally change the built equipment and occupant behaviour. The second is using established building envelope elements such as window louvres, fins, and shelves, along with emerging technologies such as vacuum-insulated glazing and panels (VIGs) and electrochromic (EC) glass.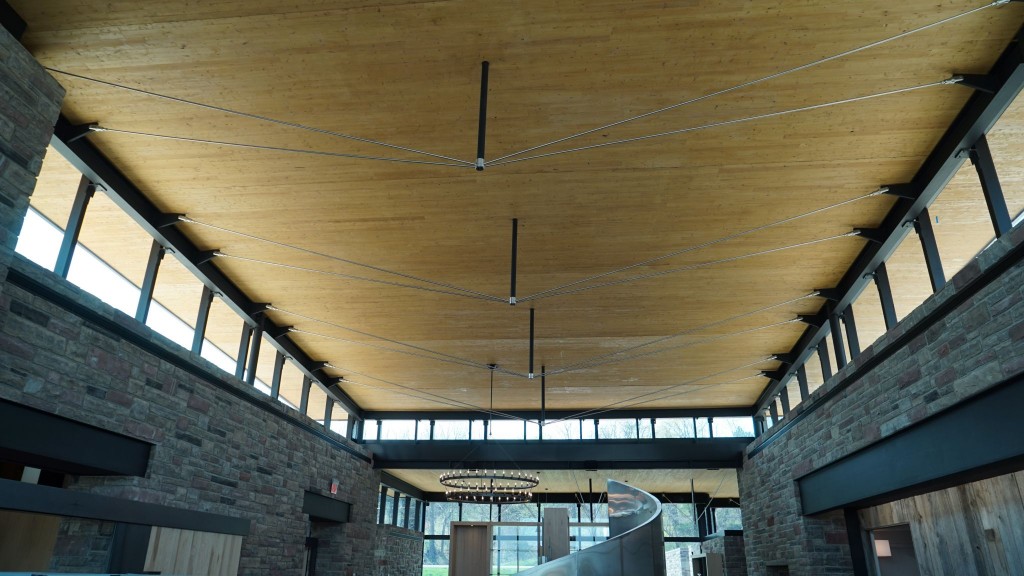 VIG technology is the next evolution of insulating glass technology addressing differences between outside and inside temperatures. VIGs are those that evacuate the shallow space between the glass panes instead of filling it with gas. Ongoing R&D[8] has indicated vacuum-insulated glazing can insulate a home (i.e. prevent conduction) five times better[9] than standard double-pane glass. While this represents a huge leap forward for thermal efficiency, the technology is largely targeted at residential applications , and has not yet seen broad market adoption.
Electrochromic (or 'dynamic') glass has been in incubation for nearly five decades, but was only commercialized on a large scale a few years ago. This high-performance glazing solution leverages embedded nanotechnology and building sensors to change its state from clear to tinted on demand, providing greater control over the amount of light and heat (i.e. solar gain) entering a building. This dynamic control significantly cuts down on lighting and HVAC electricity consumption, as well as peak load, enabling reduced HVAC equipment sizing.
One of Canada's largest acute-care hospitals, Humber River Hospital, is installing dynamic glass to meet both its patient-focused and energy-efficiency objectives at its new state-of-the-art facility in Toronto. Set to open in October, Humber River Hospital's goal is to use 40 per cent less energy than mandated by NECB; it expects to realize annual savings of about $10/m2 ($1/sf) in utility costs. More importantly, patients will be able to enjoy unobstructed views from their bedside and benefit from natural light, which has been shown[10] to accelerate patient recovery from depression.
With increasingly stringent energy standards, the need for technologies that can elevate architectural design freedom while also reducing a building's carbon footprint is immense. The allure of glass will always be undeniable among architects, so it is imperative the glazing industry work toward sustainable solutions that can minimize design compromises and maximize energy savings.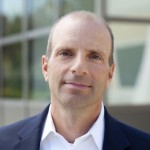 [11]Brandon Tinianov, PhD, PE, LEED AP, is the senior director of business development at View, and an expert in energy efficiency and building sciences. His 20 years of experience in the construction industry (including ASTM and International Organization for Standardization [ISO] development) span various materials and systems including insulation, wallboard, glazing, and software controls. Tinianov serves on the board of the U.S. Green Building Council (USGBC) Northern California Chapter and as an expert in the California Technical Forum (Cal TF). An accomplished inventor, he has been issued 26 patents, with more than 20 pending.
Endnotes:
[Image]: http://www.constructioncanada.net/wp-content/uploads/2015/05/DPR_MG_6650_lo.jpg
90 per cent : http://www.hc-sc.gc.ca/ewh-semt/air/in/index-eng.php
12 per cent: https://www.nrcan.gc.ca/energy/efficiency/buildings/4261
11 per cent: https://www.nrcan.gc.ca/energy/efficiency/buildings/4261
40 percent: http://viewglass.com/pdf/View_Workplace_Whitepaper.pdf
Energy Rating [ER]: http://www.hpo.bc.ca/files/download/Report/Window-ER-Full-Report.pdf
[Image]: http://www.constructioncanada.net/wp-content/uploads/2015/05/Red-Stone-Winery-Ontario.jpeg
Ongoing R&D: http://www.commercialwindows.org/adv_glass.php
five times better: http://www.aamanet.org/news/2/10/0/all/1086/coming-soon-to-a-window-near-you-vacuum-insulated-glazing
shown: http://www.ncbi.nlm.nih.gov/pubmed/8882914
[Image]: http://www.constructioncanada.net/wp-content/uploads/2015/05/Brandons-Headshot-.jpg
Source URL: https://www.constructioncanada.net/glazing-technology/
---