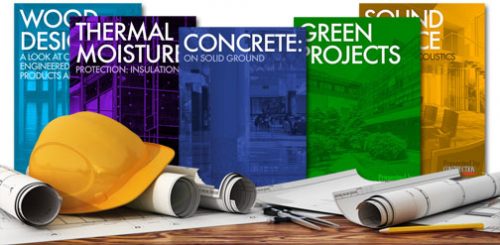 Design/construction professionals from across the country are registering for free on the Construction Canada website to not only receive our weekly e-newsletter (packed with news, exclusive articles, and an events calendar), but also gain access to our digital archives to print, share, and save magazine articles.
Earlier this month, to thank all our new e-subscribers, we held a draw for a new Apple iPad Mini 4. The winner was Gerry Haracsi of Edmonton. Past contests have included prizes like Best Buy and coffee giftcards. Of course, beyond a chance to win prizes, there are many other reasons to sign up.
Suggested reading
With hundreds and hundreds of articles online, you may be having trouble deciding what to read next. We can help you find articles of interest by curating a collection of articles just for you. Log in to your account, read at least three feature articles, and then look for 'My Suggestions' under 'My Account' to find your personal collection of suggested reading.
Favourites lists
Creating a 'favourites list' is as easy as clicking on a star. Now, you can save the articles that matter most to you, quickly and easily, with a personal favourite list. Create an easily accessible library of LEED reads or a digital collection of concrete concepts; save articles to help save you when it comes to code-compliance conundrums.
eBooks
This eBook collection is the ultimate resource for specifiers, architects, and engineers facing various design challenges. Sound Advice: A Guide to Acoustics, Green Projects, Wood Design: A Look at Cutting-edge Engineered Wood Products and Projects, Thermal/Moisture Protection: Insulation, and Concrete: On Solid Ground bring together magazine articles into assets that can be referenced on a daily basis.